8 Tips on How E-commerce Brands Can Learn, Change and Grow in the Time of Covid-19 and the Black Lives Matter Movement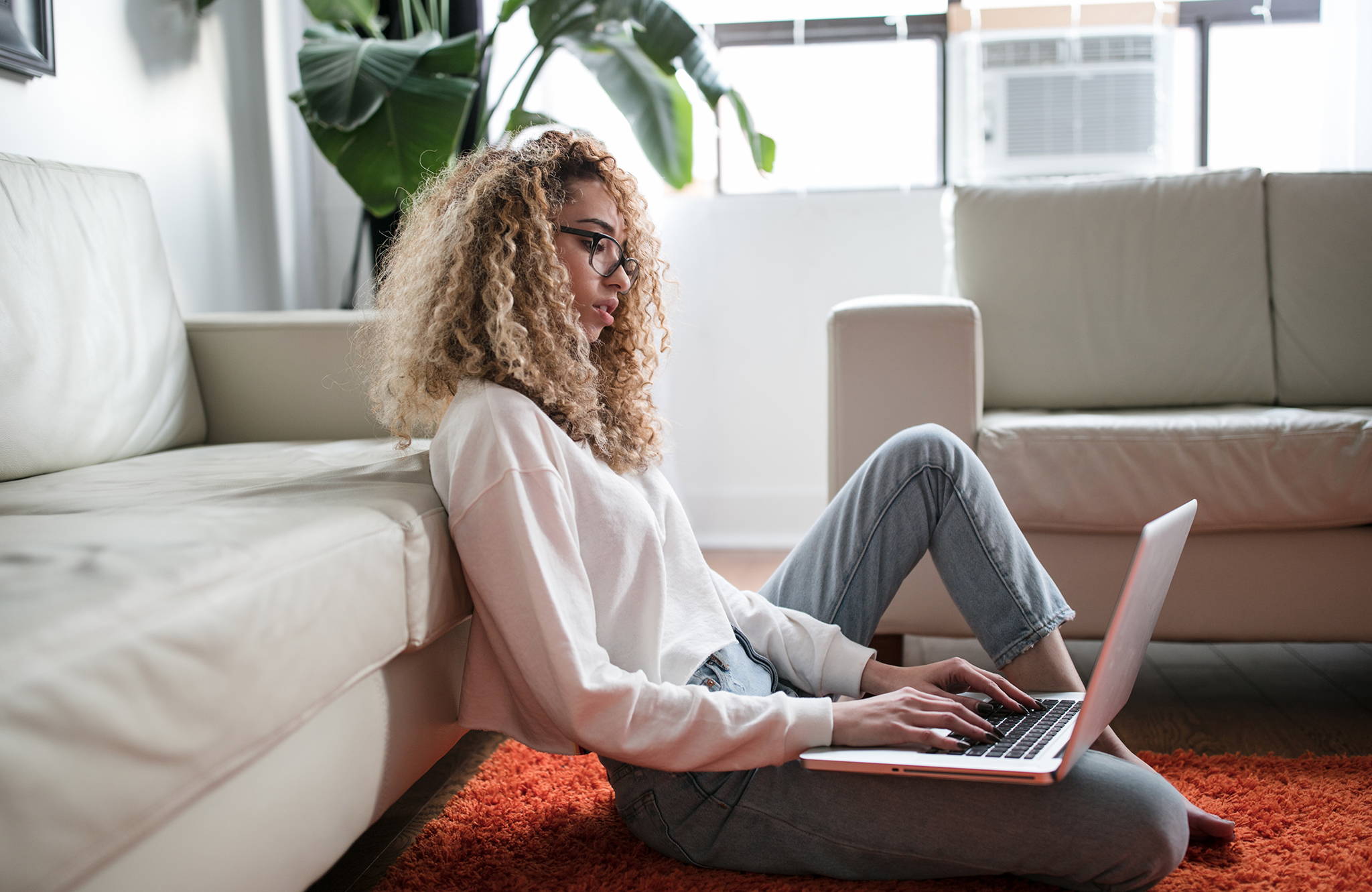 We know this is a very transitional time in the US. It's sensitive, scary, unknown- and at the same time- hopeful, powerful, and necessary. It is normal to be feeling and thinking all of these at the same time, as an individual and as a business owner. We wanted to share with you some of the things we are doing as a business, and some actionable ideas we have for other small businesses to pivot, grow, and be profitable for the future. Let's learn and educate ourselves together!

Regarding Covid-19

As Canary + Co:
We sell bags. Yes, we think they are life-changing bags that can really help women live their lives more seamlessly. But, at the end of the day, when your paycheck is getting slimmer, your stress levels are going up- bags are the last thing on your mind. But what might be on your mind is supporting local businesses, and putting your money towards things that you love and want to see continue once this is over. This could be your favorite restaurants, music, artists, or your favorite small businesses.

Since we are awaiting new styles to launch for you guys, we wanted to do what we can to offer a way to support us and local artists, so we created our Limited Edition Artist Collaboration program. By elevating our bags with the work of these talented female artists, we can offer our customers unique, one of a kind items while helping artists make a little extra cash they need for their business too! We are also working on a super secret project that takes one of our missions of sustainability to the next level- Stay Tuned!

Ideas if you own a Small Business:
1. Collaborations: One of the best ways to increase awareness around your product or service is through partnering and collaborations! There are so many other small businesses out there going through the same thing. Find one in your niche, that might have a similar message or product, and run a giveaway together. Perhaps you can promote a few on your stories and they will promote you back. Maybe you can work on a project together. There are many ways!

2. Focus on building your community. Some products are just not necessities to people right now (we all aren't making toilet paper and masks!). So what can we do in the meantime? Focus on the customer. How can we all provide value, support, and education that is needed and wanted? How can you share this value? Can it be through email, social media, podcasts, video content…the options are endless. Offer support in any way necessary through your platform.

3. Plan for the future. Whether we want to say it or not, this pandemic is going to change the way we interact, work, and live in the future. Start to think of this change within your business. Are your future products or services helpful for this new way of life? What can you alter or change to help your customers adapt and thrive?
4. Always lean on your customer. You know that phrase, the customer is always right? Well, they are! They are part of you, and you are part of them. What might seem good to post about this week, might appear tone deaf next week. Always be on your toes, listening to what they say and want, and keep it fresh! A brand's responsibility is to make a positive impact in customer's lives.

Regarding Black Lives Matter
As Canary + Co:

We are a small team. Literally, just us founders! Since we are still growing and planning the future of our company, it is really important to us to build it the right way. The murder of George Floyd, Breonna Taylor, and countless others in the Black community not only opened our eyes on a personal level to a horrific, broken system that has been around for centuries, but also is changing our business perspective and causing us to think of ways we can create change that is effective and long term. We see many companies coming out with transparency reports showing the breakdown of their employees backgrounds, and it is alarming. We need to do a better job of hiring and creating diverse workforces. So for us, what we are doing now, is planning. We are planning how to hire and create that diverse, supportive environment, so that we can learn from each other, grow and change, and create a business that gives everyone an opportunity to succeed.
Another change we can make right away, is making sure we are diversifying our marketing content. We have been bootstrapping our business as we know many small businesses are. This means having our friends, or friends of friends, do us a favor and model for us. We are eternally grateful for this, but know we have a duty to reach outside of our network so we can diversify our social media photos, videos, and ad content. We want to make sure that each person and visitor of Canary + Co can see a version of themselves in our brand.
Next topic is giveback. We want to use our company to make a difference in the lives of others, and that transcends our products and the community we build. We currently donate a percentage of our sales to organizations we believe in and that really need support at times. We started with Care.org, but as Covid-19 began to infiltrate the US, we donated to Feed The Frontlines NYC, and with Black Lives Matter, to Campaign Zero. We want to continue to support causes and programs we believe in, and when we envision the future of our company, we want to make sure to have open communication with our employees and the organizations that are important to them, too. Through diversity in the workplace comes diversity in our giveback.

Ideas if you own a Small Business:

1. Diversify your contractors and freelancers: If you are small like us, maybe you don't have full time employees. Let's look to hire more diverse when it comes to Digital Marketing, SEO, Bookkeepers, Social Media Marketing- anyone you are using as freelancers!
2. Hire more BIPOC (Black, Indigenous, People of Color) models: I don't know about you, but when we are watching a TV show, or scrolling through Instagram, it is ALARMING to see the lack of diversity. We think about how a Black child must feel not being able to see themselves represented in their favorite shows, books, brands, and activities. It is our mission as brands to make sure the demographics are represented, and paid fairly and equally.
3. Influencers/Brand Ambassadors: Diversify your affiliate marketing program! The people who represent your brand are the most important to your customers, and the closest to them as well! Make it a point to choose diverse individuals who can help spread the right message.
4. Education: We all need to learn more. We need to grow, be open and unbiased, and support our BIPOC friends in every way possible. Take the time to listen to the podcasts, watch the documentaries, read the books. Empathize. Put yourself in their shoes. Understand the past. And use that knowledge to drive change in your business.

And last but not least, we have a lot to learn with all of this and are in it for the long haul, so please always feel free to send us an email or DM- we are always all ears and want to learn more. Whether it's if you have any questions on our business, any ideas or suggestions for us, or just to say hi! We appreciate and look forward to really knowing and understanding each and every one of you.
Team Canary + Co