We are a WOMEN founded bag company that focuses on cross-functionality and provides unique features to truly help our customers get through their day. It's our mission to not only create a product, but a platform to empower women in their daily lives.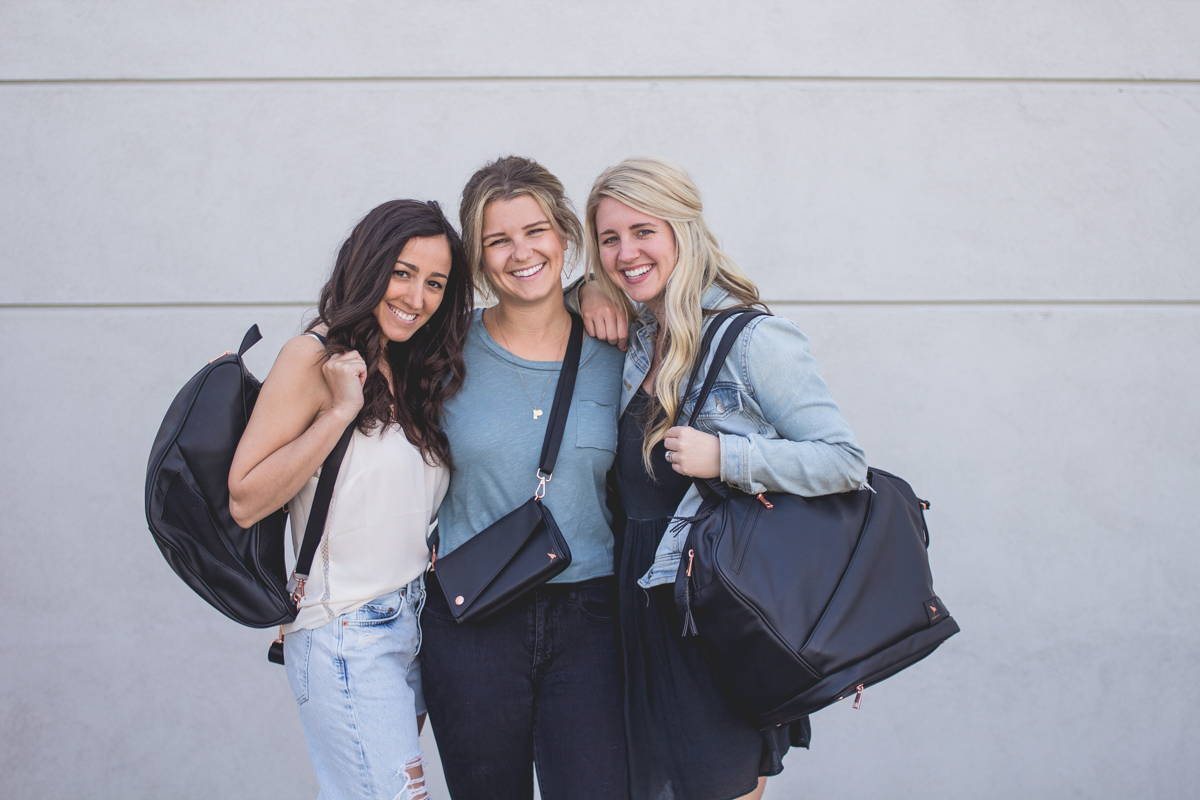 The Founders of Canary + Co // Est. 2017
We are real women, trying to impact the lives of real women around us. In order to do that, we want our business to be as authentic and transparent as possible.
We started out as coworkers and friends, but wanted to do something more. We had a dream of building a business that could bring women beautiful products and show them that they are understood, and make an impact while doing so.
Three years later, and here we are. Building our business from the ground up. Thriving in the hustle of it all. And passionate about all that Canary + Co can bring to this industry.
We named our company Canary + Co after the bravery and innovation of Amelia Earhart and her first plane, the Canary. It's inspired our business to be built on the foundation of women empowerment.
It starts with how we design our product. Speaking to different women, hearing their stories, diving into what they actually want and need. Truly understanding women and creating bags with intentionality to make your life as seamless as possible.
Through our brand, our mission is to create a space where women can learn from other women and be inspired by their stories. We've started this through the features in our blog, The Chirp, and hope to scale this as we grow into new avenues.
Our brand transcends our product through our support of care.org, which truly shows the heart behind our vision. You can learn more about our goal to empower women through Give Back page.
Canary + Co is the only bag company that focuses on cross-functionality, and provides unique and thoughtful features that truly help women get through their day.
As women, we understand what you need to be efficient, organized and empowered. Which is why we designed The Fundamentals: a modular system that has a unique set of features built for every activity (trust us, we have thought of EVERYTHING, even your bobby pins). Gone are the days of being a bag lady! You can get to your 5am yoga class, catch the 7am train, hit happy hour after work, and still have time for face masking and Netflix with your friends.



Hi Canary family!
Wow, we couldn't be more thankful of being able to build a brand we believe in, product we think can really benefit your life, and be able to giveback while doing it. These are the values we have now, and the ones we want to grow even further into the future. We are here and committed to bringing you better solutions than what's out there for women's everyday needs! We are wildly excited to aid in helping you all live full lives, in whatever form that means for you.
Thank you for supporting us so far, we can't to see where this journey takes us!