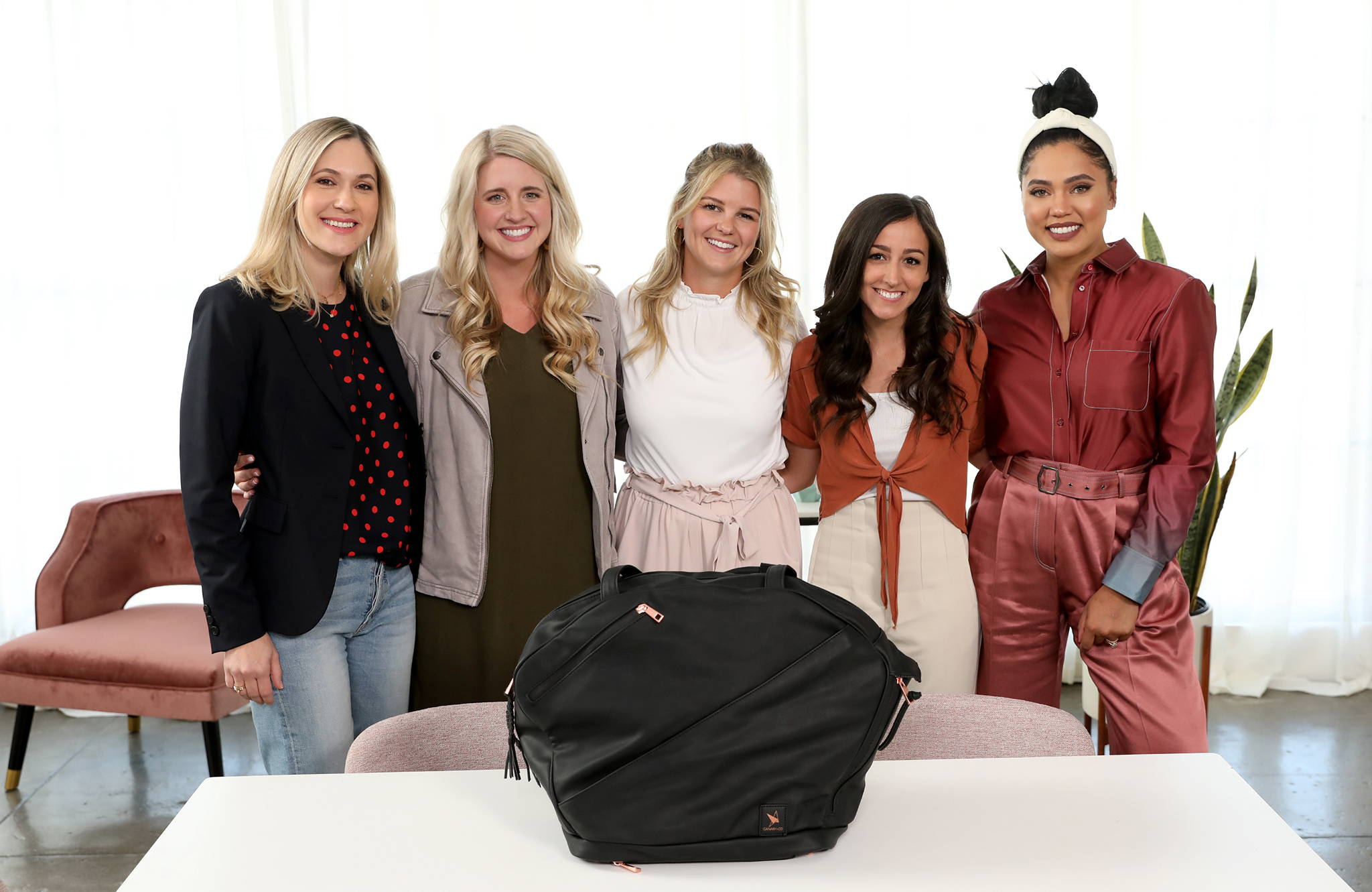 If you haven't already seen our FEMPIRE episode with Ayesha Curry on EllenTube, stop reading this right now. No, really, we mean it. You're going to want to watch before you read any further. Consider this your *spoiler alert*.
If you've made it this far, we're going to assume you've watched. So for that, we say THANK YOU. We wanted to share a little behind the scenes look at exactly what went down and how it all came together!
It all started about three months ago. Sarah, one of our founders, stumbled across a post from The Ellen Show asking for all Women Entrepreneurs with a small business to apply. With little to no details or expectations, Sarah entered Canary + Co and went about her day. A few weeks later, having completely forgotten about the submission, each of us (Kate, Sarah and Amy) received a phone call from someone claiming to be from…you guessed it... THE ELLEN SHOW. We were all a bit skeptical on where this could lead but we agreed to a skype call.
After a few skype calls, and conference calls we were well on our way. But to what? We had no clue what was happening. The Ellen show was very good at keeping whatever project we were being considered for under wraps. All we were told was to be ready at 12:00pm on a Monday afternoon and to be "camera ready". We were being picked up and driven to an undisclosed location in downtown LA.
So with only that to go off of, we were (understandably) a bit anxious. Car service showed up at 12:00 on the dot. Once we arrived downtown we were whisked away up to the top floor of a beautifully decorated loft. We were escorted to our very own "green room" where we did some wardrobe changes, make up, and were officially mic'ed up and ready to go. The two production assistants we had been talking to over the last few months, gave us a little pep talk. They still didn't give us many details, but kept reminding us to just stay excited and authentic! So with that, they pushed us through a door, and who was on the other side? Yep, no other than Ayesha Curry!
If you've seen the episode, you know what happened once we got beyond those doors. Ayesha was so warm and welcoming and genuinely seemed invested in our business. She introduced us to PR maven Leah Justman, the founder of Place Showroom, who offered to not only be a mentor to us but to connect us with all the right people to help us take Canary + Co to the next level. Ayesha then informed us that she would be including Canary + Co on her gift guide and last but most certainly not least, giving us TEN THOUSAND DOLLARS to help us grow and scale our product line!
After filming wrapped we were escorted back to our green room, where they finally revealed everything. They explained they were producing an upcoming series "Fempire" with Ayesha Curry, and that Canary + Co would be featured on our very own episode of a 6-part series showcasing women founded businesses. We were in disbelief.
Truly, we're still in disbelief. This has been such an amazing experience for us and we are so grateful for Ayesha, Leah, and the entire Ellen team for believing in us and giving Canary + Co the platform and tools to truly exceed. As founders, we have always believed in Canary + Co, but to receive the support from such powerful and knowledgeable individuals means the world to us. We're ready for the next chapter, and we're so grateful that all of you are along for the ride. Stay tuned for updates, lots of big things are happening!
xx
Team Canary + Co.
Amy, Kate and Sarah