Books By Female Authors That Will Inspire Your Career Path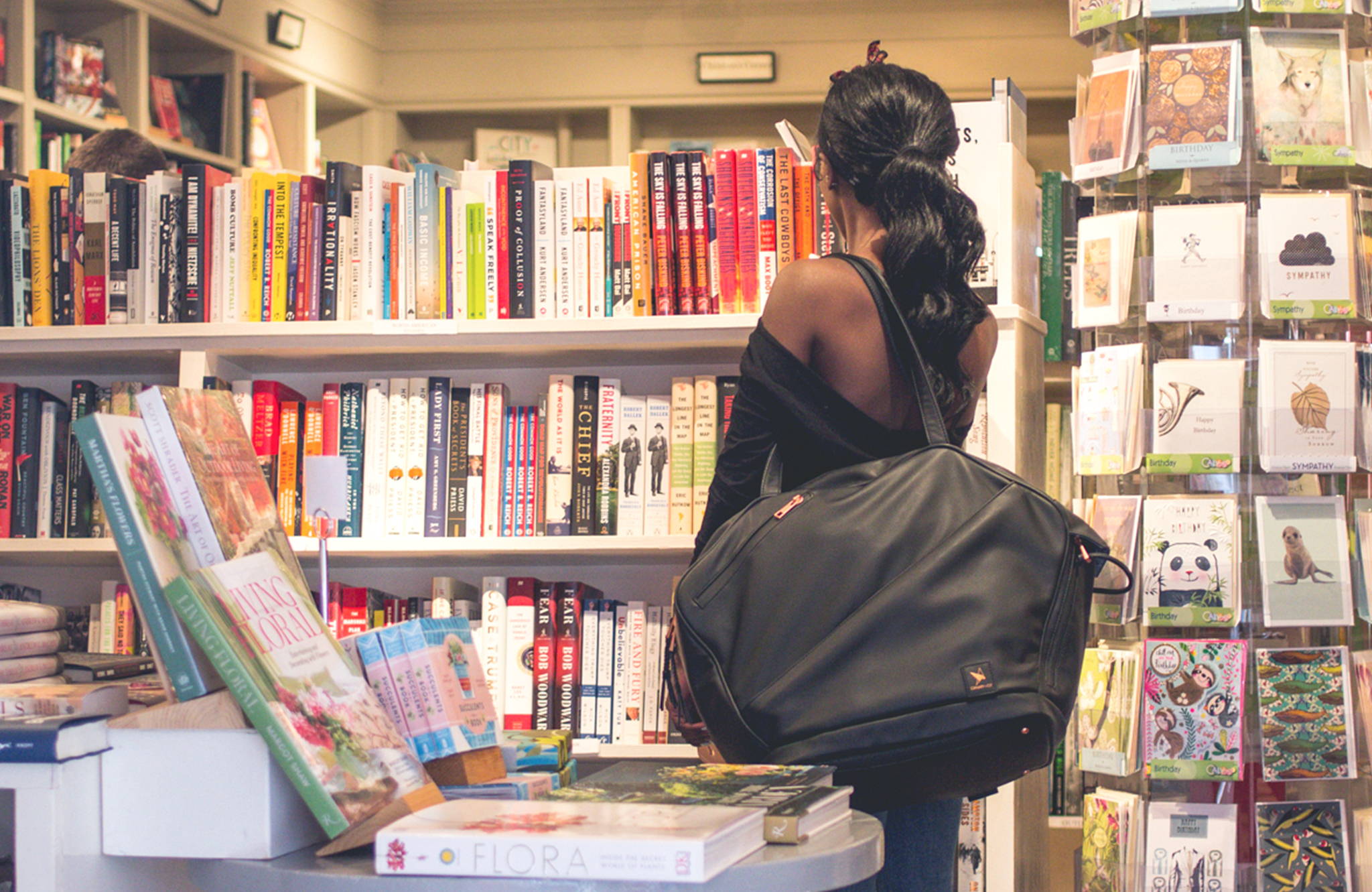 As entrepreneurs ourselves, we at Canary + Co are always looking to be inspired and learn from other fellow entrepreneurs. Luckily there is a wealth of knowledge out there, in our world of high-speed content creation. You can seek out just about anything these days, from podcasts, to blogs, to vlogs, and even now netflix specials. Call us old-school, but sometimes we just want to be inspired through the OG of content creation: Books. Recently we were on the hunt for some good reads all about entrepreneurship. During our search, it was hard to deny that the majority of these books were written by Men. While we appreciate much of the insight these inspiring, hard-working male entrepreneurs have to contribute, there is something extra inspiring when you're reading words by someone whom you can relate to. So we decided to compile a list of must-reads by female entrepreneurs in case you find yourself in the same spot we were: looking for insight into other Female founders journeys.

Work Wife by Erica Cerulo and Claire Mazur This book in particular really caught our eye. Given that Canary + Co is founded by three friends, turned business partners, we truly know the value that holding friendship at the core of your business can add. This book is all about how working with your best friend can be the secret to professional success—and maybe even the future of business. This book features not only the story and successes of Cerula and Mazur, but it also includes other interviews from other businesses founded by friends. It ultimately demonstrates how female partnerships in the office are productive, progressive, and empowering. Cerulo and Mazur offer an invaluable roadmap for a feminist reimagining of the workplace. A must read!

Take the Leap by Sara Bliss If you're on the edge of taking the next big step in your career path, or trying to find the courage to, this is a great book for you. Take the Leap features inspiration and advice from game changers, rule breakers, and side hustlers who once stood where you are now, wondering if they should take a risk. Ultimately this book serves as the reminder we all need: don't settle—go after whatever it is that you truly want. You won't regret reading this one.

No Hard Feelings by Liz Fosslien and Mollie West Duffy This book is all about emotions in the workplace. The reality is, women are often times more in touch with their emotions and it can be hard to balance it all. Whether you're starting your own business or working for an amazing company, this is a great read. This book is an interactive guide to un-repressing your emotions at work, finding constructive channels even for jealousy and anxiety, demystifying digital interactions and coworker communication styles, and ultimately allowing readers to be the same person in work and in life.

Thrive by Arianna Huffington Chances are you're familiar with the name Arianna Huffington. If not, you've most likely heard of a little website called the Huffington Post. Well the Woman behind this uber successful news and opinion site, has written a book full of thoughtful insights into building a successful company and what she's learned along the way. In Thrive, Arianna Huffington makes a thoughtful and compelling case for the need to redefine what it means to be successful in today's world.

The Year of Yes by Shonda Rhimes You might not know her name, but surely you know the names of the hit shows Shonda Rhime's is responsible for. "Grey's Anatomy", "Scandal", "Private Practice". This highly accomplished writer, creator, and director shares her personal accounts of how saying "yes" changed her life - and how it can change yours too. Turns out sometimes it's the subtle shifting of energy and our daily practices that can make all the difference.

If you come across any must-reads of your own, we'd love to know. Share your recommendations with us on instagram at @canaryandco. Happy Reading!