Embroidery 101: A Step-By-Step Guide to Your New Quarantine Hobby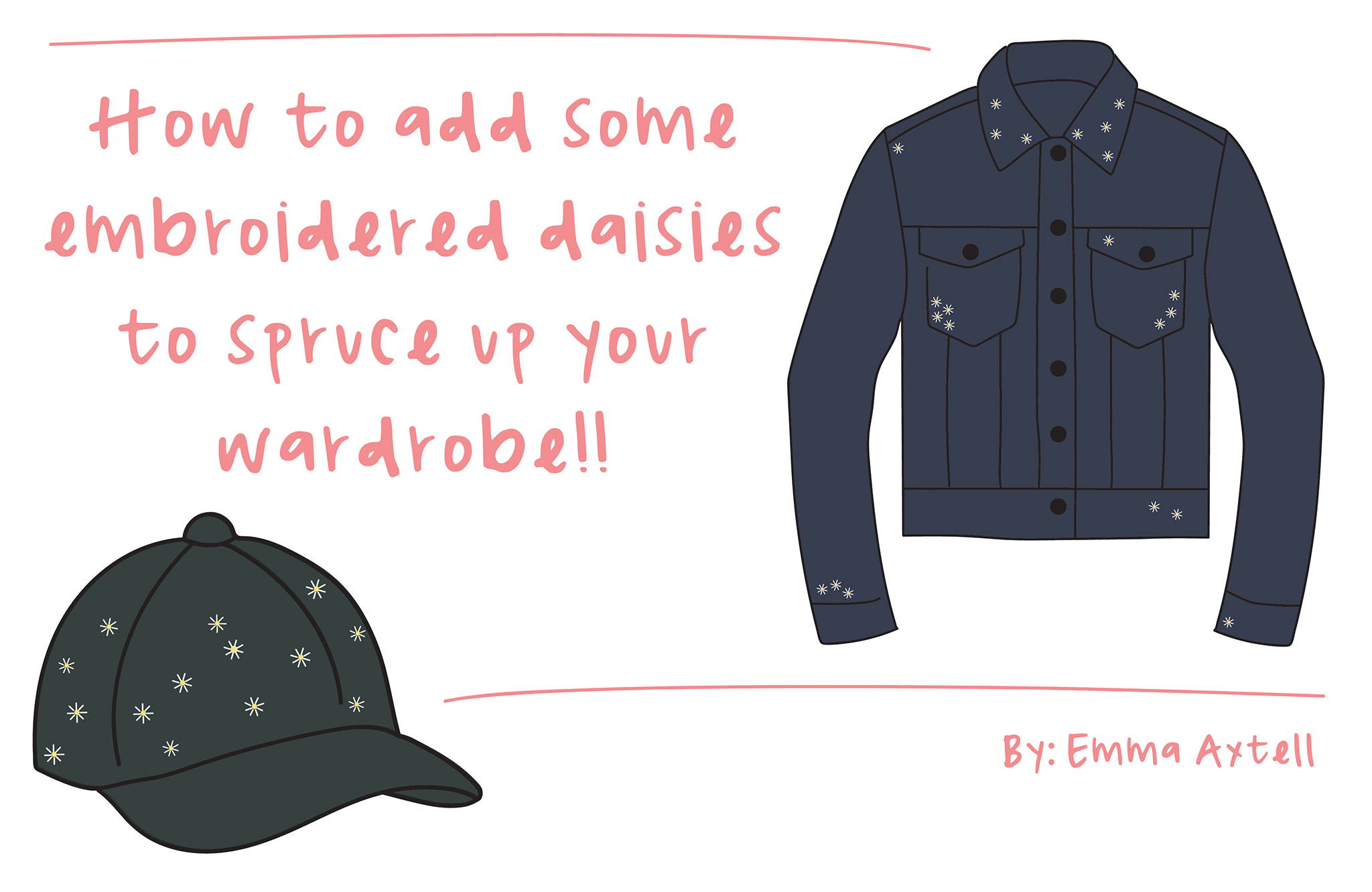 Life in Quarantine looks different for most of us. Wether you are working from home, home with kids who aren't in school, trying to fill your time where it once was filled with social activities, family, work etc, or all of the above, we all have had to make adjustments. Some adjustments have left people with a lot of extra time, some with no extra time, but either way we all could use a few extra outlets in our lives to escape from the stress that Quarantine can bring. Enter embroidery: a fun new creative outlet that can get you off of your phone, away from the noise of normal life, and help revamp your closet in the process! Read on to see simple step by step instructions on how to get your embroidery career (or hobby) started!
What you will need:
-Embroidery floss- white and yellow (I ordered a large variety pack from amazon, but you can get it at Michaels/Target/any craft store) Here is a link to one from Target
-Sewing needle (most sewing needles will work as long as your embroidery floss fits through the hole in the needle. Here is link to one from Target
-Scissors
-Something to embroider- hat, jean jacket, jeans/jean shorts, sweatshirt. The only thing I would avoid is anything that is a stretchy material (i.e. stretchy t-shirts, leggings, workout attire).
-Optional: White pencil or a water soluble embroidery pen. This is only if you want to plan out where the daisies will go before you embroider them. It is not needed but if you want to be more exact it can definitely help. A white pencil will work as long as you cover them with the yellow circle. And the water soluble pen will wash away with water when you are done embroidering. Here is link to one from Amazon