Female Founder Feature: How Yulia Laricheva used her passion for women and diversity-led ideas to found creative agency "Dream Nation Love"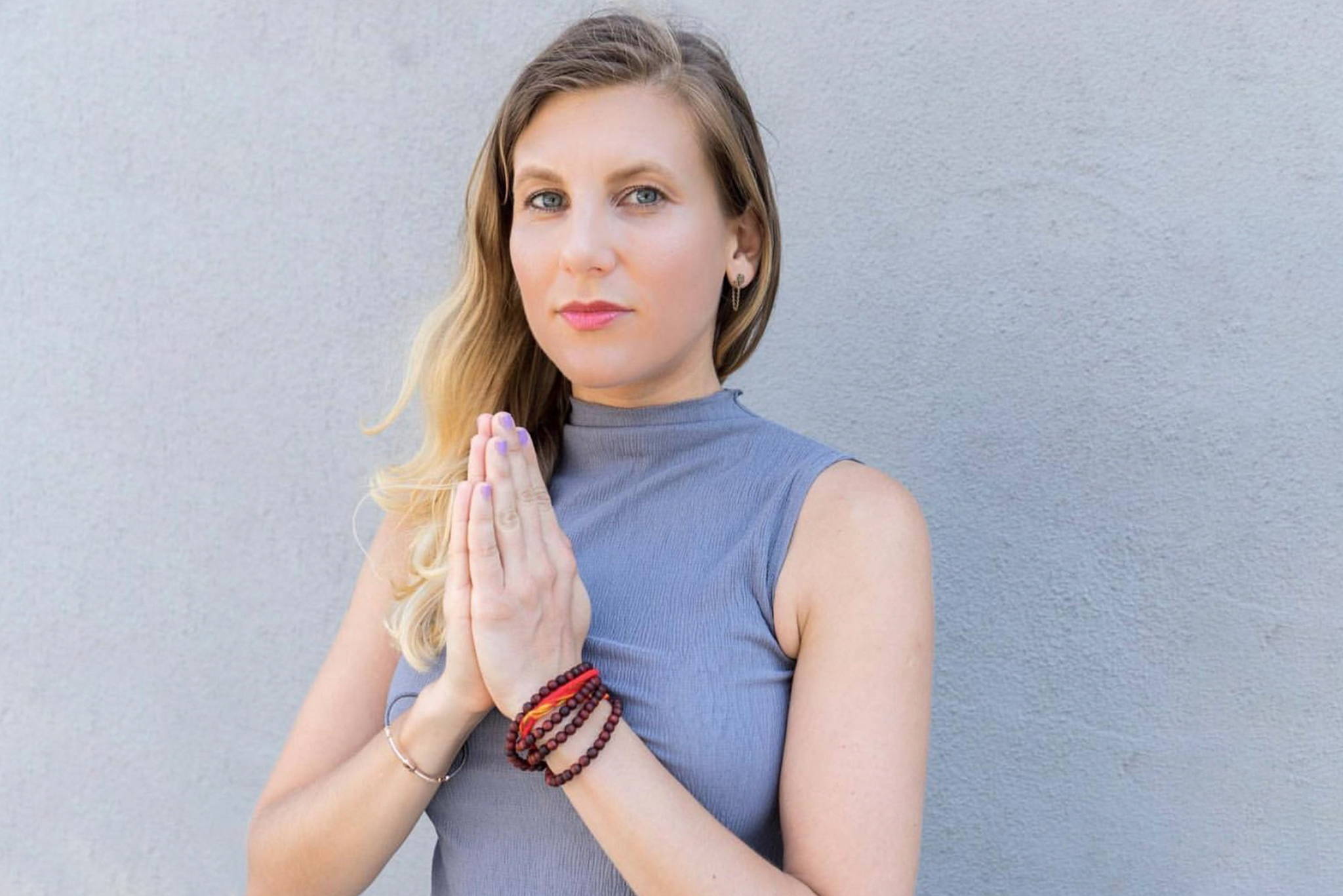 This week on our Female Founder Feature we chat with the truly inspired entrepreneur behind the creative agency and podcast "Dream Nation Love". For Yulia, it all started with the mission to bring to life conversations around diversity, women-lead ideas, and social impact. From founding multiple startups, to investing in new companies, to being a creative director, she has done it all with a passion for the vision and the "why" behind her work. Read more to learn more about her journey of women empowerment, creative ideas, and business endeavors.

Canary + Co: What is your name and your business? Where are you located?
Dream Nation Love: Yulia Laricheva and my business is Dream Nation Love. I'm based out of Brooklyn, NY and go between here and LA.
C+C: How did you get started? What was that initial, "let's do this!" moment?
DNL: I started Dream Nation Love three years ago as a monthly podcast. Over time it expanded to a full-service Creative Agency. I'm working on expanding it into a Production company for films created by women and minority film makers. I'm also the Co-Founder of Funddreamer.com which is a global crowdfunding platform/marketplace for women and diversity. DNL is an amalgamation of everything I love. I've worked as a Creative Director in Advertising for the last 10+ years and it feels good to finally launch my own agency. I've always been a Co-founder and it's nice to launch something on my own.
C+C: What is your biggest accomplishment so far?

DNL: There so many that I can't even remember anymore. There are personal accomplishments which are more important to me than professional accomplishment. Since being successful in your personal life leads to you being successful in your professional. It's a balance. My biggest accomplishment is that I'm one of the few people that can manifest their dreams. I enjoy helping others do the same as well. Dreams for action. Like working out. If you want to get fit you need to put on the sneakers and get out the door and do the works. It's the same with dreams. My biggest accomplishment has been launching Funddreamer.com and having it go global. We've helped raised $1.75m for 250+ projects without any advertising. Just through word of mouth. I launched it after I got divorced. I spent 11 years with this incredible person and going through the transition was really hard. Launching a company helped me not focus on heartbreak. A lot of people think if divorce as a loss, I think of spending 11 years with the same person as an accomplishment.
C+C: What is your biggest struggle/toughest time in career/small business/life? How did you pull yourself out of it?
DNL: My biggest struggle in my career is having the stomach to stomach office politics. That's why I prefer to be an entrepreneur and set my own company culture. I tend to treat people better and steer clear of politics. When it comes to small business I'd say it's always having enough time and money. In life it's free time and fitness. I have a Creative Agency and a startup and they are both very demanding. It's important to make time weekly for your loved ones. That includes yourself. I try to combine exercise with friends and family instead of the usual brunch or dinners.
C+C: What are your future goals?
DNL: Stay healthy and sharp into my 80's so I can continue to build and scale and help more people.
C+C: Who inspires you the most? And who would be your ultimate mentor?
DNL: I pull inspiration from art a lot. I love Yoko Ono for her Peace activism. I also admire Chamath Palihapitiya for his VC work. I'm also inspired by Hedy Lamarr. If I could have a mentor it would be a Shaolin Monk. I'd also like to have my future 80 year old me as a mentor.

C+C: What is a fun fact about yourself?
DNL: I love riding bikes. It's one of my favorite things to do.
C+C: What is one piece of advice you would give for up and coming female entrepreneurs?
DNL: Keep going. Find mentors. Ask for help. Help others.
C+C: A big part of designing our bag collections is ensuring we can help women be a little more organized and enable them to #domoredaily. Give us an idea of your typical, every day schedule!
DNL: It's just a lot of meetings (most I try to keep virtual), and a lot of computer time. Between design and emails. At some point I try to hit the gym. I wake up around 7 and start work by 9am and work until 12:30am. I do this since I enjoy it. I love what I do and work doesn't feel like work. I'm answering this at 12:30am.
C+C: Plug your business! Where people can find you?
DNL: Check out the Creative Agency at www.dreamnation.io/creativeagency and listen to the podcast on Spotify: bit.ly/DreamNationLove or iTunes: itun.es/us/VCsjfb.c