Female Founder Feature: How Autumn Tyler of Kepola Design House used her Passion to Start a Business from the Ground Up.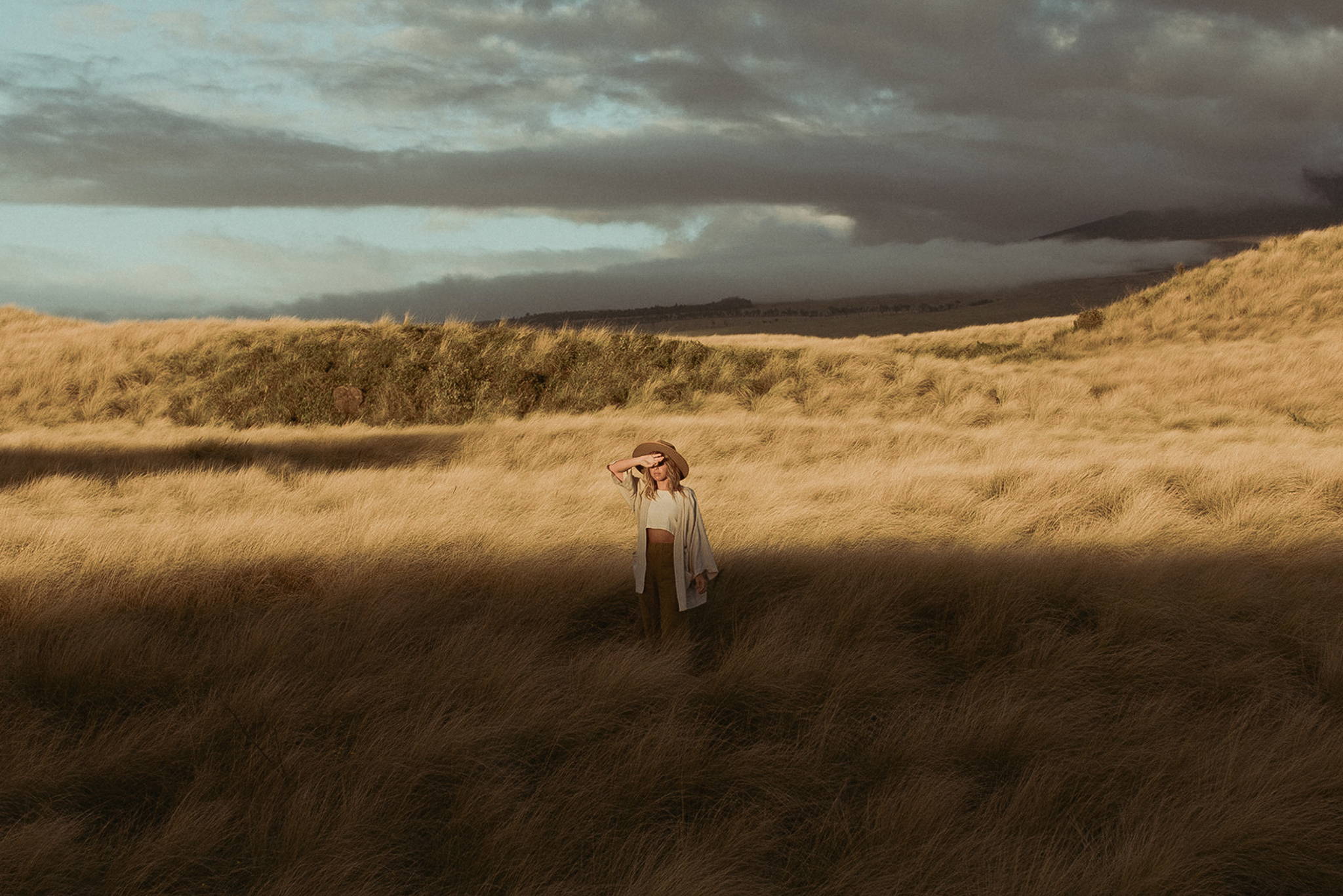 This week in our Female Founder series, we have a chat with Autumn Tyler, founder of Kepola Design House, a natural and sustainable lifestyle brand based in Kailua-Kona, Hawaii. The truth is, sometimes the universe stages its own interventions. When you're not being true to yourself and following your true path, somehow the universe seems to give you a little push to move you in the right direction. That is exactly what Autumn experienced when she lost her part time job and decided to take a risk by turning her dream into a reality. For more on how she started her company from the ground up and how she finds inspiration in the hustle and bustle of the day-to-day, check out our conversation below!
Canary + Co: How did you get started? What was that initial, "let's do this!" moment?
Autumn Tyler: KDH was conceptualized long before it was ever actualized. Since college, I had always known I wanted to start my own design house, but getting here was not easy. I would be working a full time job, and work on the business nights and weekends, then went down to a part time job, still working on the business in spare time, but it just was not going anywhere and not getting the focus and attention that it needed. It wasn't until I lost my part time job and was at my lowest low, with nowhere else to go, that I realized it was time to make this dream into a reality and give it everything I had. I took a risk, and as scary as that was, it worked. If I hadn't been let go from that job, I would still be working art time, trying to achieve something. The universe will give you what you want, but it may sometimes come in the most unexpected of ways.
C+C: What is your biggest accomplishment so far?
AT: I consider my biggest accomplishment being the fact that I've built this business from the ground up, all by myself, on nothing but passion, drive, and faith in the universe. Sometimes I have no idea what I'm doing, and it's scary, but I figure it out and I keep going.
C+C: What is your biggest struggle/toughest time in career/small business/life? How didyou pull yourself out of it?
AT: The toughest part for me is finding time to stay inspired. I'm so busy with the day to days of running a business that I forget to slow down. When I slow down, I find the time to travel more often, to read more books, to play with ceramics or paints. Slowing down allows me the opportunity to get creative and notice the details in everyday life, like the colors of houses, the architecture of a building, the anatomy of a plant. I once heard a quote that said "the poetry is in the details". My life stays pretty busy, but I try to remember to slow down long enough to see that poetry.
C+C: What are your future goals?
AT: My goals for KDH are to continually grow and adapt, yet remain true to our core values. If our values are, at any point in time, compromised due to our growth, then it's not what I set out to do. We are a very small company and if it means we have to stay small to make our voices heard, then we will do just that. We definitely have room to grow and improve in somany ways, and I want to continue to do so, but my intentions with KDH were never to become a huge corporation, they were simply to be an advocate for change doing what I'm most passionate about and being excited to wake up every morning and do exactly what I'm doing.
C+C: What is a fun fact about yourself?
AT: My parents, and still to this day, have never liked to settle down or commit to any one place for too long. So we'd often travel around from place to place, with the few things that we owned, searching for the elusive place called "home". We'd unpack and set up our little homestead. We'd have gardens half an acre in size, canned our veggies, brewed homemade root beer, and raised our own chickens. We lived in different places all across the country, some years so remotely, that my parents just found it easier to homeschool us. I remember late nights, eating cinnamon toast and playing card games together as a family rather than watching a television.
C+C: What is one piece of advice you would give for up and coming femaleentrepreneurs?
AT: Be vulnerable. You have to put yourself out there. You will make mistakes and you will fail. Everyone does. Understand that not everyone is going to love and understand what you do, and that is okay, it's not for them. There are a 7.5 billion people on this earth, you will find your people. Stay true to yourself and who you are, because that is what will set you apart. Never stop trying to improve and ultimately, never stop learning. I still have to remind myself of these things on a daily basis.
C+C: A big part of designing our bag collections is ensuring we can help women be alittle more organized and enable them to #domoredaily. Give us an idea of yourtypical, every day schedule!
AT: Well, one thing I've learned not to do, is check emails, messages, etc, first thing in the morning! It's just too much. I try to start my day out with a cup of coffee, a small workout and maybe a 10 minute meditation. Then I'll ease into it by posting something to Instagram and then checking emails. I feel more inspired, happy, and better equipped for the day when I start out like this. The rest of the day is usually spent sewing, sending out orders, photo shoots, planning new collections…. Every day is just so different!
C+C: Plug your business! Where people can find you?
AT: Website:www.kepoladesignhouse.com Instagram: @kepola.design.house