Female Founder Feature: How Brooke Stephens Navigates Her Amazing Career As Attorney, Mom, And Founding Partner at Merus Law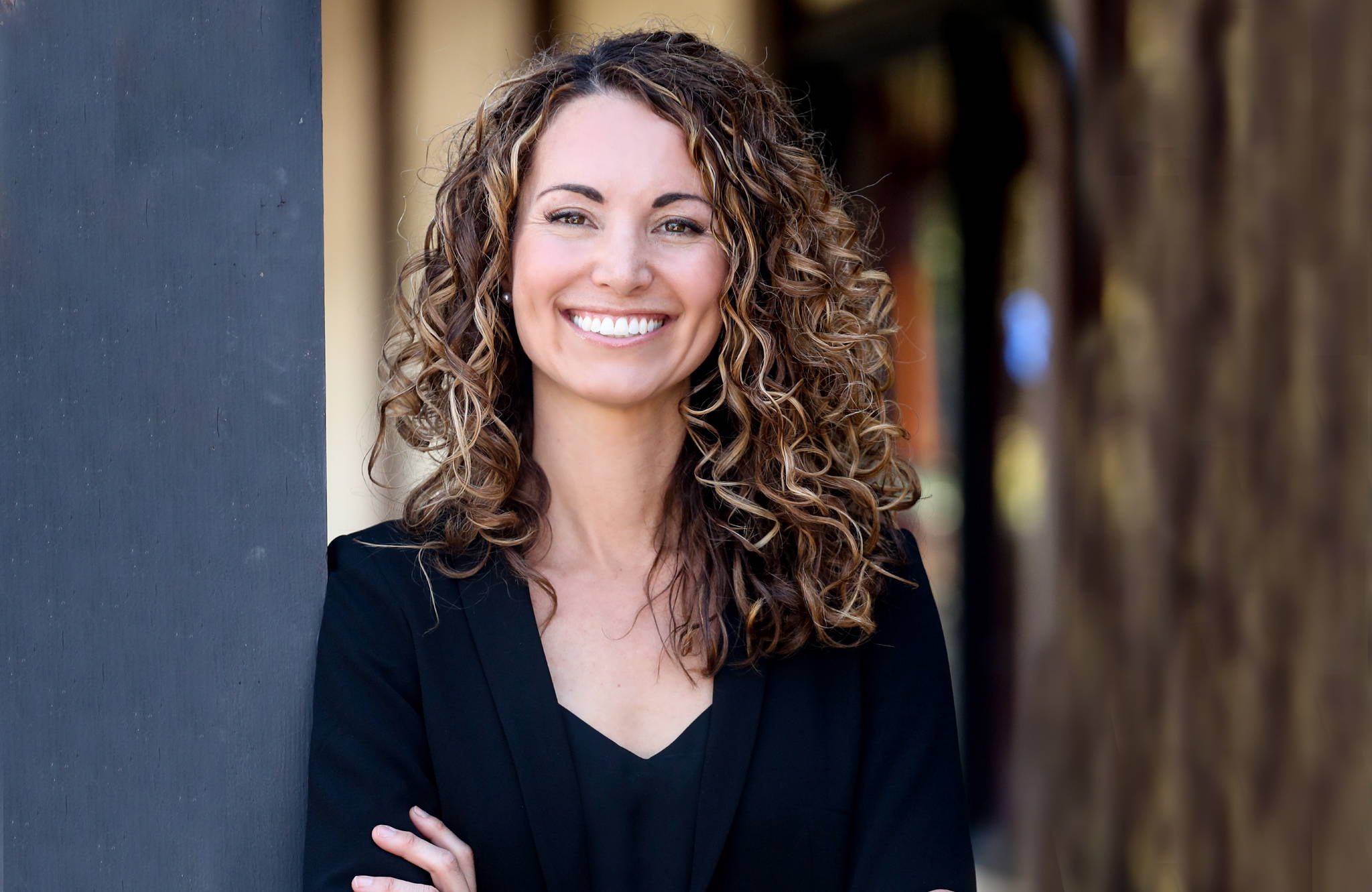 This week on our Female Founder Feature we chat with Brooke Stephens, founding partner at family law firm, Merus Law. From taking on the jungles as a contestant of survivor Guatemala, to being sworn in before the US Supreme Court, Brooke is a true inspiration and example of what it looks like to pursue your goals with determination and strength. She talks to us about her experience of balancing work and family life, how community plays a huge role in success, and where she finds her inspiration through it all. Read more to be empowered and motivated by Brooke's journey of building her life and career!

Canary + Co: What is your name and your business? Where are you located?
Brooke Stephens: Brooke N. Stephens, founding partner at Merus Law. We're a family law firm in Roseville, California.

C+C: How did you get started? What was that initial, "let's do this!" moment?
Brooke Stephens: I had been working with a couple other associate attorneys at another law firm for several years, and we thought, "Why are we working so hard to build someone else's business?". I was pregnant and the time so the thought of launching my own law firm and having a newborn was daunting, but I decide the reward outweighed the risk.
C+C: What is your biggest accomplishment so far?
Brooke Stephens: Last fall I was sworn in before the US Supreme Court. For me, becoming a member of the US Supreme Court Bar was way beyond what I had dreamed I would accomplish when I set out for law school all those years ago. Next goal, getting to argue a case before the US Supreme Court!
C+C: What is your biggest struggle/toughest time in career/small business/life? How did you pull yourself out of it?
Brooke Stephens: Three years after starting the firm we had a partner bail on us. It wasn't a good break and it came at the time when I had three young children (none in school yet), and a spouse on six weeks of bed rest from a major surgery. I made it through by taking it one day at a time and telling myself that better days are ahead. Being your own boss comes with a lot of great perks, but it also means you're the bottom line when the bad stuff goes down! Most importantly though, I wasn't too proud to accept help from friends and family. We got so much love, free babysitting, and so many meals! I make sure to do the same for others when I see them struggling. We're not in this life to go it alone!
C+C: What are your future goals?
Brooke Stephens: Growing our law firm and mentoring new attorneys so that I get more time to be with my kids. I'd also love the chance to get back to Pepperdine and teach an adjunct class at the law school.
C+C: Who inspires you the most? And who would be your ultimate mentor (dead or alive!)?
Brooke Stephens: My mom and my grandma have always been my role models. They are both brilliant women who balanced being wonderful moms, while having successful careers. My grandma was a nurse who spent part of her career caring for HIV and AIDs patients at the height of the epidemic. In spite of the stigma surrounding AIDs, my grandma loved on her patients from all walks of life at a time when many of them were being shunned by the community. They called her the "Angel of the Ward."
My mom grew up a city girl but married my dad and moved to rural Oregon. He passed away suddenly when I was just 11 years old. That left my mom to learn how to run a farm while raising three young children alone. Not only did she figure it out, including driving tractors and pruning, but she found innovative ways to make the farm more efficient and more profitable. My mother always told me, "You never know where life will take you, so you want to make sure you have the skills and knowledge to support yourself."
C+C: What is a fun fact about yourself?
Brooke Stephens: Immediately after graduating law school I got to compete on the reality show Survivor. It was Season 11 in Guatemala. Besides taking the California Bar exam, it is the hardest thing I've ever done!
C+C: What is one piece of advice you would give for up and coming female entrepreneurs?

Brooke Stephens: Don't view other women as your competition! Look for ways to support and encourage one another and network. It's not always easy in the business world, and we should be helping each other to get ahead.
C+C: A big part of designing our bag collections is ensuring we can help women be a little more organized and enable them to #domoredaily. Give us an idea of your typical, every day schedule!
Brooke Stephens: Wake up. Go for a run with the dog. Next, get the kids up, fed, and walk them to school. Get myself ready and then race off to morning Court hearings. Lunch back at the office while I work on responding to loads of client emails. 30 min nap (my favorite time of the day), followed by Starbucks. Then more office work. Race to whatever sports practices and/or games my kids have. Prep dinner, do chores, and get kids ready for bed. Then multitask a little more work, while catching up on social media and whatever reality show I'm currently watching. Then sleep a little until it all starts over again!
Thanks Brooke for Sharing with us and giving us insight into how you built your business!
To reach out to Brooke at Merus Law visit: