Female Founder Feature: How Ice Cream Led To The Start Of Something Special- Meet The Women Behind Weekend Creative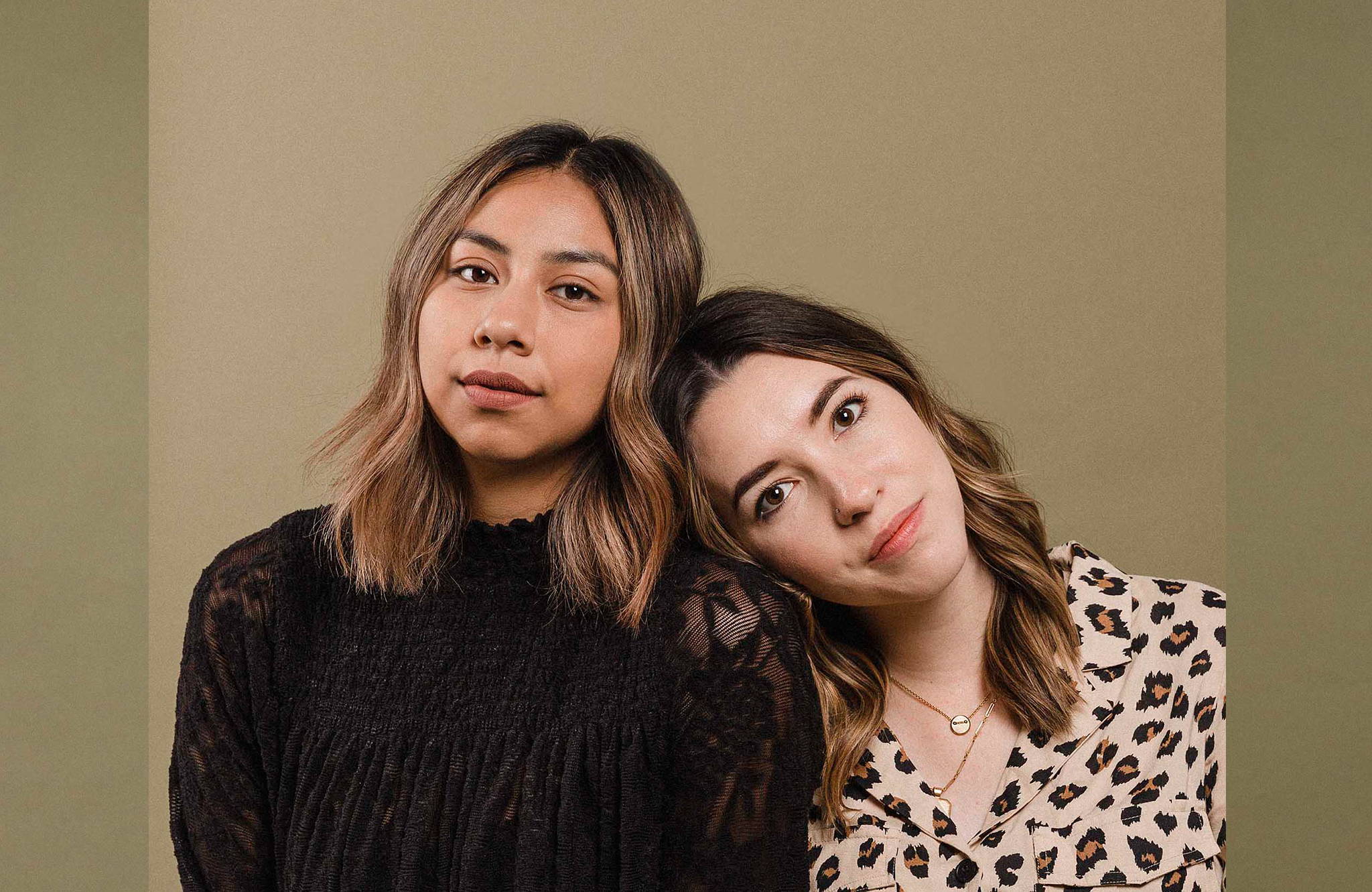 This week on our Female Founder Feature we chat with the hard working, talented ladies behind the creative photography agency, Weekend Creative. Having met in college, this pair figured out how to turn their effortless work chemistry into a now-flourishing business. Weekend Creative specializes in editorial and product photography and if you haven't already come across their work, do yourself a favor and check out their instagram feed (weekend.creative). Their feed is full of perfectly curated product shots mixed with a little behind the scenes action. But hands down one of our favorite aspects of Weekend creative is the community of like-minded entrepreneurs that they are uniting through their blog, which features resources, inspiration and Q&A's. Here at Canary + Co. we're all about other women-led companies empowering women through their work. Make sure to read below to see what they're all about!

Canary + Co: What is your name and your business? Where are you located?
Weekend Creative: We are Arabela Espinoza and Elle Mitchell, a photographer and art director team based in Campbell, CA right outside of San Jose. Our business is Weekend Creative, a creative photography agency specializing in editorial product photography. We're full service so we cover all aspects of the shoot from start to finish. We also focus heavily on education and share lots of photography and business tips on our blog.

C+C: How did you get started? What was that initial, "let's do this!" moment?
WC: We met in a studio lighting class at San Jose State University when we were both in college. Elle was working for a local magazine at the time, and was able to get Arabela an internship there. We were working on fashion editorials as well as social media content, and we realized that we worked really well together and had different strengths. We started shooting together outside of work just for fun, and reached out to It's-It Ice Cream to see if they would give us product in exchange for images. When they responded they said they wanted to pay us, and that was the moment that we realized that this could be a business. From there, everything took off.
C+C: What is your biggest accomplishment so far?
WC: Probably our biggest accomplishment was getting our studio. When we signed the lease, we really had no idea if we would be able to consistently pay rent, but it's really pushed us to grow our business, and we've been able to use it as a space for the creative community to network and connect.
C+C: What is your biggest struggle/toughest time in career/small business/life? How did you pull yourself out of it?
WC: Our biggest struggle in our business has probably been some difficult clients. It's hard to not take things personally, and it can ruin the fun that we have when working on a particular project. We've had to learn how to separate ourselves from our work, and how to know which battles to fight.
C+C: What are your future goals?
WC: This next year we're really focusing on increasing our revenue streams in order to stabilize our income and allow us to be more selective about what work we take on. We are in the process of launching a podcast with another photographer, as well as freelance-themed merch.
C+C: Who inspires you the most? And who would be your ultimate mentor (dead or alive!)?
WC: We're both obsessed with Jimmy Marble and his beautiful, pastel images. His work is super unique and inspiring, and we would love to be able to learn from him.
C+C: What is a fun fact about yourself?
WC: We actually never really intended to start a business. It was a joke between us for about two years, and then it suddenly happened without us even really trying.
C+C: What is one piece of advice you would give for up and coming female entrepreneurs?

WC: Community is super, super important. Instead of competing with women around you, befriend them. Help, support, and cheer them on as much as you can. You will learn so much, and you never know what doors those friendships open up in the future.
C+C: A big part of designing our bag collections is ensuring we can help women be a little more organized and enable them to #domoredaily. Give us an idea of your typical, every day schedule!
WC: Our schedule is always changing depending on what projects we're working on, so we don't really have a typical schedule. Elle handles all of the pre-shoot work, which includes calls/emails with clients, art direction, set design, prop sourcing, talent booking, etc, while Arabela handles the photography and post production. During shoots, we're working together to style and capture the images. Elle also focuses more on admin work such as bookkeeping while Arabela focuses more on marketing and ads. We both write blog posts and post on social media.
C+C: Plug your business! Where people can find you, any future events coming up?
WC: You can see our work and read all our blog posts on our site - www.weekend-creative.com.
If you are in the bay area, we would love for you to come out to our monthly meet ups at our studio! You can get all the information about those by following us on Instagram @weekend.creative, or by joining our email list on our website.