Female Founder Feature: How One Woman's Medical Struggles Turned into the Creation of the Cleanest Makeup on the Market: Meet Honey & Vinegar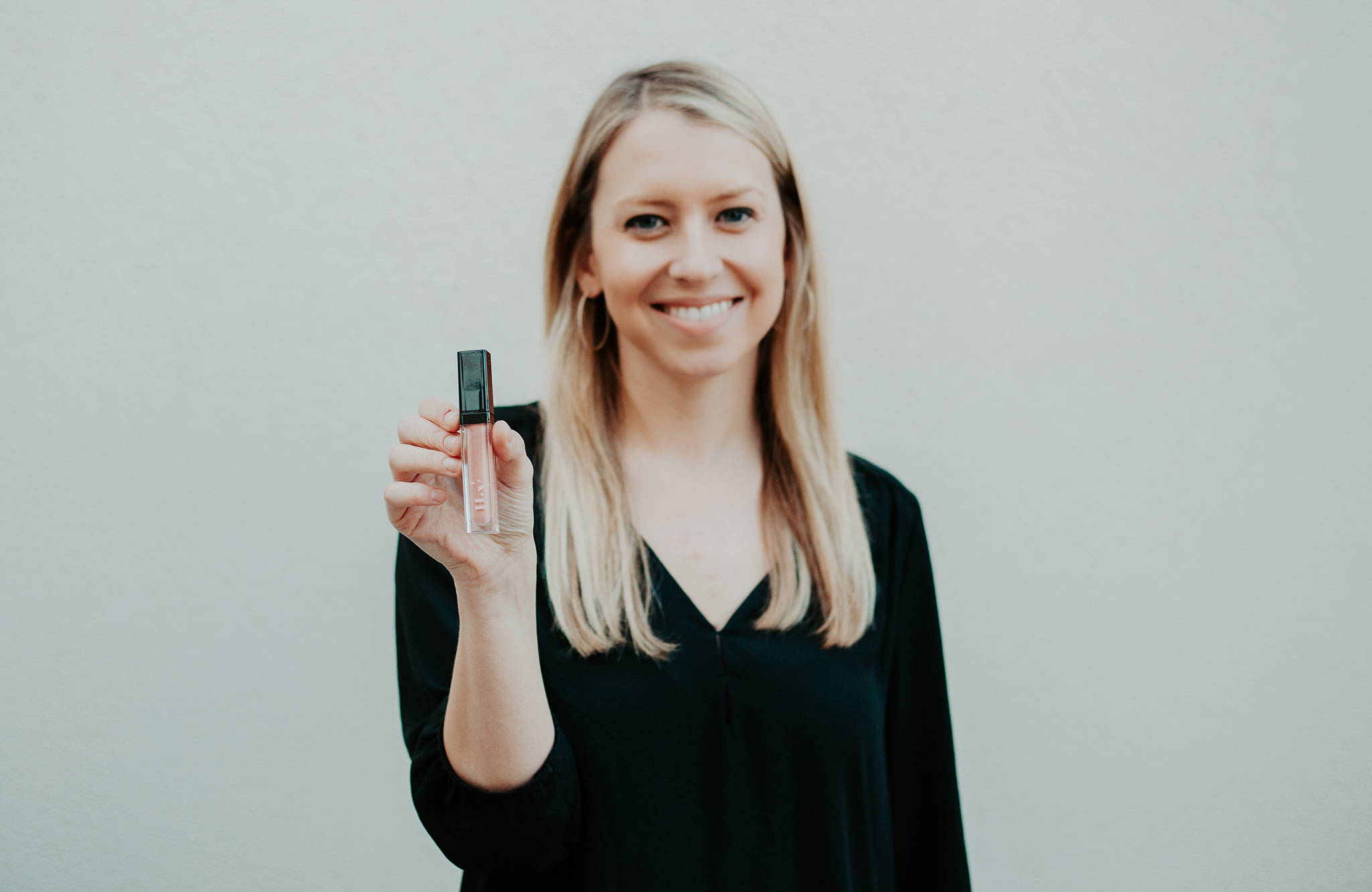 This week on our Female Founder series, we chat with Elise Kennedy, the brains (and beauty) behind the clean, non-toxic beauty cosmetics company, Honey & Vinegar. After struggling with a wide-range of medical conditions, including Lyme disease, Elise decided to take matters into her own hands. The reality that most of us don't know the first thing about what ingredients we are putting on every morning is a scary one. Elise wanted to change that. To learn how she got started and what advice she would give to up and coming women entrepreneurs read more below.

Canary + Co: What is your name and your business? Where are you located?
Honey & Vinegar: Elise Kennedy, Honey & Vinegar, Austin, TX

C+C: How did you get started? What was that initial, "let's do this!" moment?
Honey & Vinegar: Great question! When I underwent extensive treatment and stem cell therapy for Lyme Disease + a litany of other diseases, my doctors told me I had to change my makeup from conventional to non-toxic, otherwise I wouldn't get better.
When I got home from treatment, I put all of my makeup in a Rubbermaid bin and went to the Whole Foods flagship to find makeup I could use. When I found the brands and formulas to be sub-par at best, I thought to myself: "I can do better than this!"

C+C: What is your biggest accomplishment so far?
Honey & Vinegar: Ask me in a year, ha!
C+C: What is your biggest struggle/toughest time in career/small business/life? How did you pull yourself out of it?
Honey & Vinegar: Being consistent. It's easy to start something, but it takes a lot to not just grow a business, but maintain it. Having customers and vendors that have a vested interest that hold me to that and growing the company and our product line makes a difference when life gets difficult and you want to quit.
C+C: What are your future goals?
Honey & Vinegar: Expand our product lines to include blush, bronzer, and highlighter, and get more national press attention. Personally, I'd love to attend business school. I'm a lifelong learner.
C+C: Who inspires you the most? And who would be your ultimate mentor (dead or alive!)?
Honey & Vinegar: My grandparents. Really. Also, basically anyone that can overcome a lot of adversity with kindness and humility. Ultimate mentor: Arlan Hamilton.
C+C: What is a fun fact about yourself?
Honey & Vinegar: I've been on a reality TV show and two different game shows.
C+C: What is one piece of advice you would give for up and coming female entrepreneurs?

Honey & Vinegar: This one is unconventional, but raise on the coasts if you're fundraising for your company! Also, try to spend as much time in major cities to gain as much visibility into your product as possible. I've seen too many great female-founded businesses shut down because Austin, Dallas, Omaha, Chicago, etc., weren't large enough markets to gain connections and traction. Aim high!
C+C: A big part of designing our bag collections is ensuring we can help women be a little more organized and enable them to #domoredaily. Give us an idea of your typical, every day schedule!
Honey & Vinegar: My schedule is a little unconventional, which is why being an entrepreneur is so great!
8:30am-9:30am: Wake up and check emails
9:30: Grab coffee
10:30-12pm: Phone calls with vendors and clients as I also do software development. Since my teams are remote, I'm on phone calls a lot.
12pm: Eat breakfast and take medicine. I practice intermittent fasting so this is my first meal of the day. Usually it's granola with almond milk.
12:30-1pm: Leave to work at my coworking space or a local coffee shop.
1pm-4pm: Usually this is when I do my best and most focused work, outside of the house, with caffeine. I'm a big fan of time blocking using the app Toggl which holds me accountable to doing each task without distraction. Often during this time I'll meet with other founders as well.
4-6:30pm: Drive home and hop on more calls / answer more emails
6:30-9pm: Usually I'm at a tech event, working out, or making dinner with my husband.
9pm-1am: Packing orders and strategizing / dreaming about new things for the business. I'm a night owl and this uninterrupted time allows me to think more creatively about the bigger picture.
C+C: Plug your business! Where people can find you, any future events coming up?
Honey & Vinegar:
Honey & Vinegar is one of the cleanest makeups available on the market, all for under $30.
We're on shophoneyandvinegar.com and several small boutiques and clean beauty boutiques across the nation.

IG: Honey & Vinegar