Female Founder Feature: Meet Darrin, the Talented Artist Behind the Los Angeles Based Screen Printing Company: My Name Is Not Darren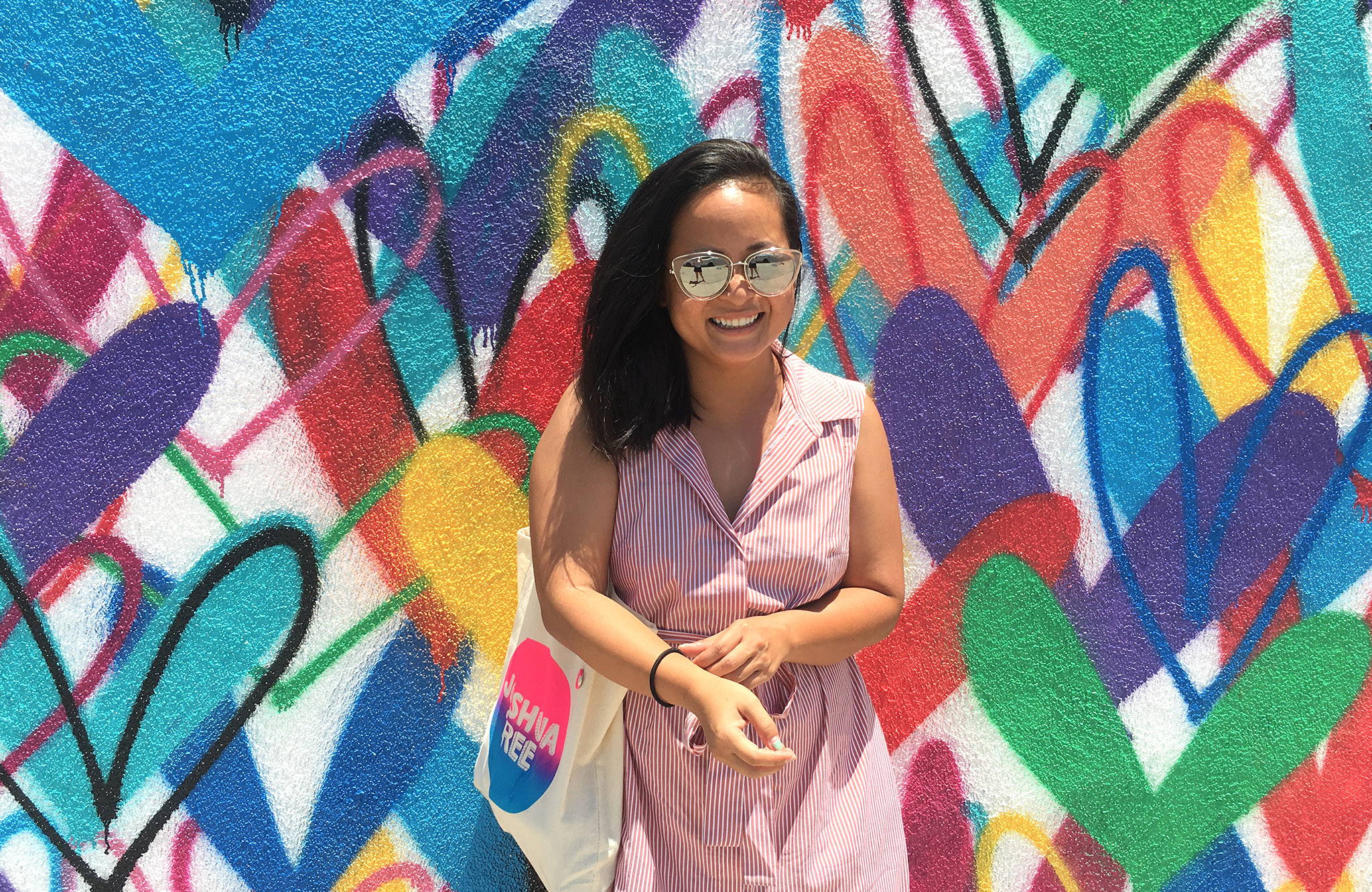 This week on Female Founder Feature, we chatted with the uber talented artist Darrin, who was inspired by the constant mispronunciation of her name, to create her screen printing business, My Name Is Not Darren. After seeing a need for a screen printed product in a shop she was working in, Darrin jumped at the opportunity to take matters into her own hands. Read below to see how that initiative led to her very own aha moment.

Canary + Co: What is your name and your business? Where are you located?
My Name Is Not Darren: I'm Darrin! It's pronounced [Dahr-rin]. My business is called, My Name Is Not Darren. I created the business name at school when my teacher of 3 years kept mispronouncing my name! I'm a screen printer located in the Arts District of Los Angeles, CA.

C+C: How did you get started? What was that initial, "let's do this!" moment?
My Name Is Not Darren: I studied graphic design in the UK and one of the electives you can take was a screen printing class. I love being hands on with my art and how the outcome of all screen prints will be a little different. I worked at a cute little shop in Venice Beach and would have a lot of people asking if we had anything with "Venice" on it, and we didn't. So I decided to refresh my screen printing ability and take a class at Otis College of Art and Design. The teacher was amazing there and I created the Venice print there. I showed that to the owner and she was happy to have it sell in her shop. That was my, "let's do this!" moment! I then extended my prints to totes, greeting cards, pillows, stickers and enamel pins.
C+C: What is your biggest accomplishment so far?
My Name Is Not Darren: I think my biggest accomplishment was getting my degree in the UK. Not a lot of people know this, but I also have a fashion degree. When I was younger, I struggled to find work after I graduated and was very lost. I went on holiday to London and fell in love with the city and people. I wanted to live there and had an idea that I wanted to go on a different direction in life and study graphic design. I lived there for 5 years and loved every second of it! Well, maybe not the rain.
C+C: What is your biggest struggle/toughest time in career/small business/life? How did you pull yourself out of it?
My Name Is Not Darren: After I finished my graphic design degree, I kind of found it hard to fit into the corporate design world. My teachers there were not very understanding of the playfulness I had in my projects. I realized that I again, had studied the wrong degree and should of went into illustration. My friends helped me realize that my playful illustrations were good and people would love to see my artwork on their walls.
C+C: What are your future goals?
My Name Is Not Darren: I've taken another turn in my creativity and studying more! At the moment, I'm taking a course called Sign Graphics at the Los Angeles Trade Tech College. I'm learning at the moment how to paint letters with a brush and will eventually learn how to paint windows, gold leafing, painting murals and so much more! I'm very excited to learn this new process and to see how this can help me with my artwork.
C+C: Who inspires you the most? And who would be your ultimate mentor (dead or alive!)?
My Name Is Not Darren: My friends and people in the art world inspire me the most. I have a lot of talented creative friends that are passionate in the work they do and I always want to be at their level. I don't really have a mentor, but always thought that London artist Tracey Emin was a person that I looked up to. She never held back anything in her artwork and was very vulnerable.
C+C: What is a fun fact about yourself?
My Name Is Not Darren: I'm a jack of all trades and master of none kind of chick! I used to play the piano, violin, guitar. I played tennis, volleyball. I did archery (I still have my bow and arrows!), fix geared bicycled, skateboarded, snowboarded, rockclimbed. I went through a motorcycle phase and rode a little moto around town. I'm a nut about doing all sorts of stuff!
C+C: What is one piece of advice you would give for up and coming female entrepreneurs?

My Name Is Not Darren: Don't be afraid to ask questions and for help! There are so many people out there that have been in your shoes and are willing to share their knowledge and journey with you.
C+C: A big part of designing our bag collections is ensuring we can help women be a little more organized and enable them to #domoredaily. Give us an idea of your typical, every day schedule!
My Name Is Not Darren: At the moment with this new course, I wake up at 5am! I take the dog out and give some attention to the cat. I leave for class at 6am. I get back from class and usually take a power nap. I then try and paint for a couple hours and then work a little on new screenprinting designs. If I'm not too tired I'll head to F45, which is a pretty great gym I've joined. To wine down, I make dinner, play with the furbabies (mostly play with my dog and get scratched up by my cat) and watch a little Seinfeld before catching my z's!
C+C: Plug your business! Where people can find you, any future events coming up?
My Name Is Not Darren:
Etsy: www.etsy.com/shop/MyNameIsNotDarren
Website: www.mynameisnotdarren.com
Instagram: @mynameisnotdarren
Make sure to follow my Instagram for new products and future events!