Female Founder Feature: Meet Mala The Brand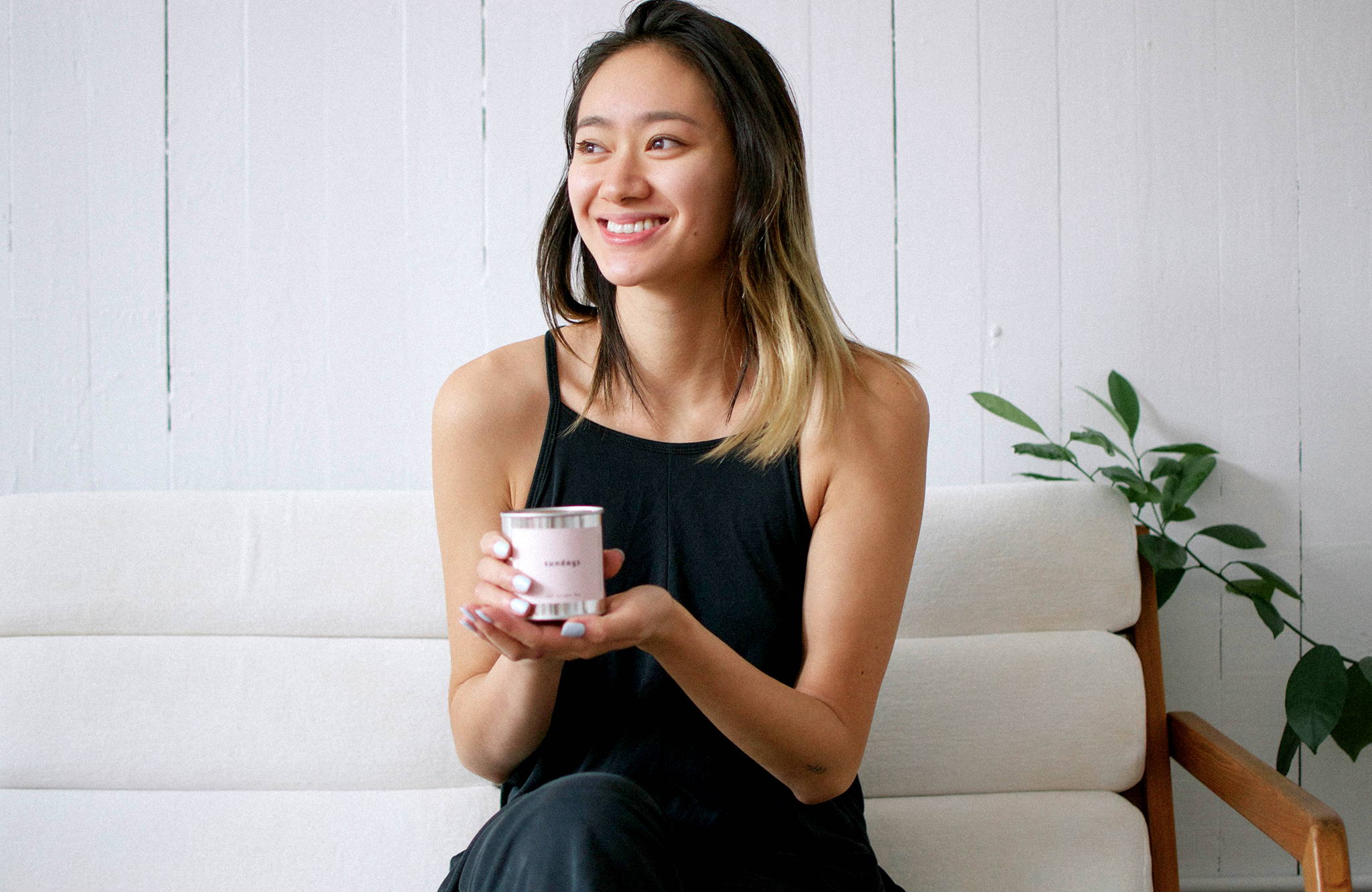 This week on our Female Founder Feature we chat with the hard working, one-woman show behind the eco-friendly soy candle company, Mala The Brand. With scents such as "date night", and "cozy" these candles all seem to capture the essence of a space in time or feeling. Who doesn't want to light a candle that transports them to their favorite nostalgic feeling? Beyond the candles themselves, we love the overall thought and care that Melody, the founder, put into this brand. In order to give back to our environment, with every candle purchase, their partner, Tree Era, plants a tree in North America on behalf of Mala The Brand. How amazing is that? To find out more about this truly one-of-a-kind company check out our conversation below!
Canary + Co: What is your name and your business? Where are you located?
Mala The Brand: My name is Melody and I was born and raised in Vancouver! I founded Mala the Brand, a hand-poured soy candle company based in Vancouver, BC. We focus on creating uniquely scented candles that are eco-friendly and sustainable, without sacrificing quality or aesthetics! We're committed to being as earth-friendly as possible, which is why with every candle purchased, our partner Tree Era plants a tree in North America.
C+C: How did you get started? What was that initial, "let's do this!" moment?
MTB: My whole brand - and name - comes from my time living abroad in Europe. Having travelled extensively all over Europe, I quickly fell in love with the minimalist, romantic lifestyle of the Europeans: I drew my inspiration from it and the idea originated from a local candlemaker in Milos, Greece, who taught me the basics of candle making in his shop. "Mala" itself was a nickname given to me by friends while living in Europe - it means "kiddo" in Croatian. Further, I saw a gap in the market for candles made with toxin-free ingredients that also have a minimalist, chic aesthetic and that are priced affordably.
This company truly blends all my favourite things into one: candles, my passion for sustainability, and my love for all things marketing, design, and entrepreneurship.
C+C: What is your biggest accomplishment so far?
MTB: I think honestly taking the leap to start this journey two months ago. I had been thinking about it everyday for the last few years and never had the guts to do it, or always pushed it aside. Once I graduated from university this past summer, I had an open schedule so i decided that i was going to finally do it and I haven't looked back since.
C+C: What is your biggest struggle/toughest time in career/small business/life? How did you pull yourself out of it?
MTB: I think my biggest struggle is definitely putting myself out there. I have more of an introverted personality so I don't really show too much of myself on the brand's platform, which is something I am still working on, as i know that people generally connect more to the person behind the brand than just a brand with no face to it.
C+C: What are your future goals?
MTB: My future goals are to grow and grow! I think consistency is key in business and just showing up. So that's what i plan to keep doing. My goals for 2020 are to get into more stockists across Canada and to expand my product line.
C+C: Who inspires you the most? And who would be your ultimate mentor (dead or alive!)?
MTB: I would say my dad inspires me the most. He immigrated to Canada when he was just a teenager with nothing. He has worked every day to build a life for himself and for my family so I really respect him for his constant hustle and for providing for us. He has also been my biggest supporter since the initial ideation of me starting this business.
C+C: What is a fun fact about yourself?
MTB: I have been a vegetarian for 5 years now! And I have double-jointed elbows?!
C+C: What is one piece of advice you would give for up and coming female entrepreneurs?
MTB: If there is something that is on your mind every day, then take action, put in the work, and just start. Don't get stuck on making things perfect either, needing things to be perfect is the enemy of just getting started!
C+C: A big part of designing our bag collections is ensuring we can help women be a little more organized and enable them to #domoredaily. Give us an idea of your typical, every day schedule!
MTB: Every day looks different, but a typical day might look something like:
Up at 730 am, replying to emails and DM's after breakfast, packing orders, working on marketing campaigns/strategy, visit to the post office, etc. I usually "stop" working around 8-9pm. But I feel like I am kind of always "on the job" as I am always replying to comments, emails, checking DM's and what not.
C+C: Plug your business! Where people can find you, any future events coming up?
MTB: We're most active on Insta: @malathebrand
Website: www.malathebrand.com