Female Founder Feature: Meet the Dynamic Twin Sister Duo Behind Worldgirls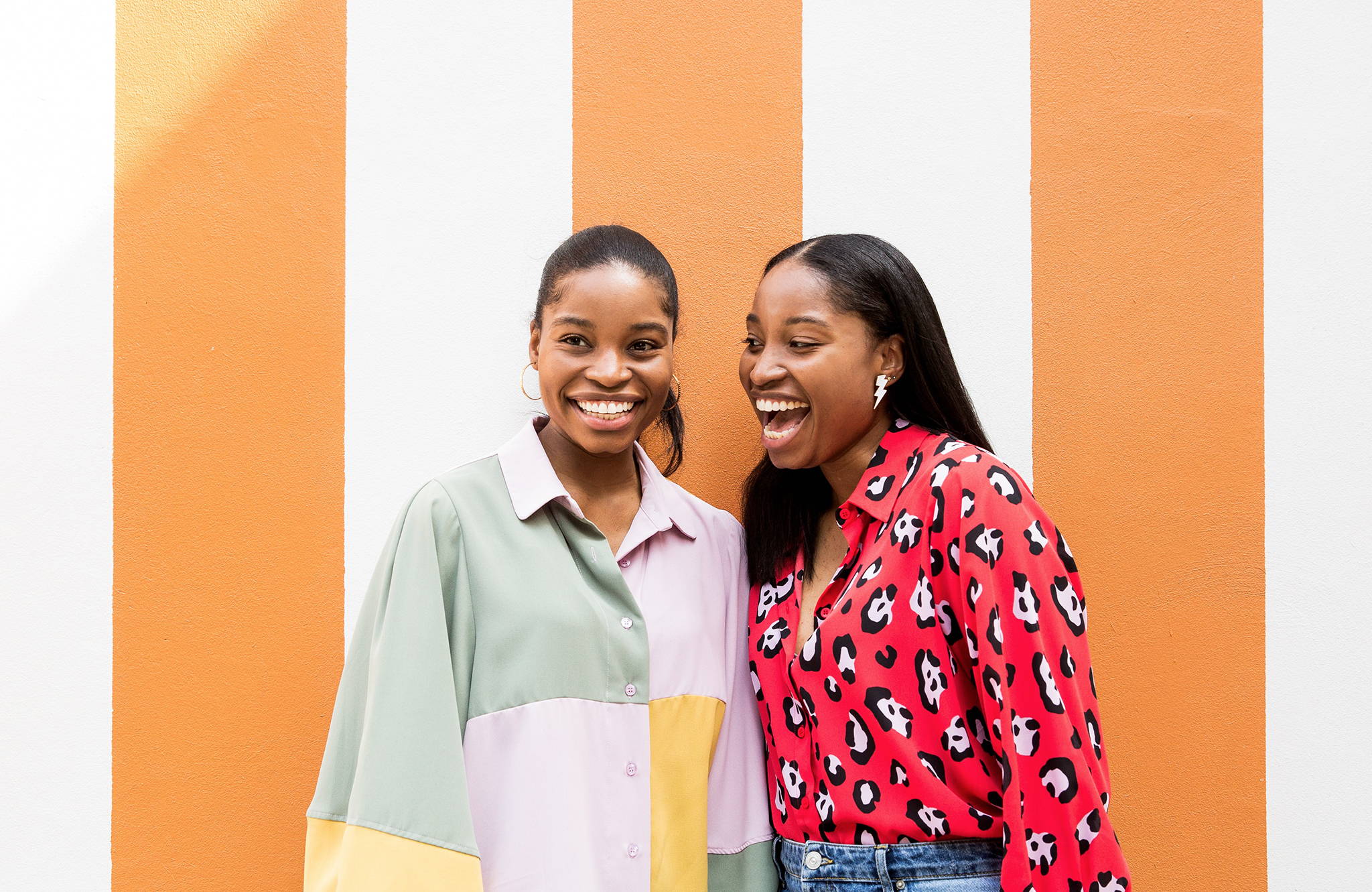 A few months ago we were featured on an episode of a digital series called 'Fempire: With Ayesha Curry', on a little platform known as ELLENTUBE. No big deal. One of the many perks we gained from this opportunity was being introduced to the other women-founded business owners who were also featured on the series. One of these amazing companies is Worldgirls, and this week we were lucky enough to chat with them for our Female Founder series. Worldgirls is a line of diverse dolls from all walks of life. Founded by twin sisters, Laken and Carissa King, Worldgirls creates dolls that spark creativity and celebrate individual uniqueness. Through aspirational and engaging storytelling, each Worldgirls doll embodies a specific archetypal trait—Warrior, Healer, Explorer, Rebel, and Scholar—so that children can identify with the dolls' unique passions rather than their looks. Want to learn more? Read below to see how these two took an idea and made it into their reality.

Canary + Co: What is your name and your business? Where are you located?
Worldgirls: Laken and Carlissa King of Worldgirls—located in New York City

C+C: How did you get started? What was that initial, "let's do this!" moment?
Worldgirls: We had more of a final-straw moment at 17 years old. It was a build-up—a culmination of everything we had experienced, observed, and questioned as kids growing up in New York. Having friends from all walks of life, we were all the better for hearing their stories and coming into contact with various people and spaces. So when we were looking through a stack of fashion magazines in our high school library, the narrow representation really hit us. There were so many girls and stories left out of the picture. We wanted people to learn from one another and feel inspired to change the world for the better because that was what our colorful environment inspired us to do. The next day, we said, "DOLLS!" We loved children, even as children—since we were about ten years old. It always felt like you were getting the chance to start with a blank canvas.
C+C: What is your biggest accomplishment so far?
Worldgirls: After twelve years an idea, and six years working to make Worldgirls a reality, seeing, feeling, and examining the final product made our hearts so happy. The result exceeded our expectations, which is rare! We still look at our dolls and think, wow, we did that! Though it's not perfect, it's a great feeling knowing it's perfect enough. We feel good about sharing what we created with everyone else.
C+C: What is your biggest struggle/toughest time in career/small business/life? How did you pull yourself out of it?
Worldgirls: Our biggest struggle is lack of money to develop, market, and scale. We have day jobs,so we've been able to self-fund over the years, but it's a work in progress. Believing the time will come and being ready for that moment is what pushes us to continue investing in Worldgirls.
C+C: What are your future goals?
Worldgirls: We want Worldgirls to be a whole new world of discovery for girls. Whether it's building out the entertainment and media side, or establishing programs for girls to explore their passions and interests, we know the Worldgirls future looks bright!
C+C: Who inspires you the most? And who would be your ultimate mentor (dead or alive!)?
Worldgirls: Aside from JK Rowling, Kirsten Green is a retail VC maven. She's invested in companies like Glossier, Warby Parker, Birchbox, and Glossier, and they've become unicorn brands. It'd be insightful to learn how to go from small business to X-Factor brand.
C+C: What is a fun fact about yourself?
Worldgirls: Laken: People always ask me about my name! Carlissa: I love K-Pop!
C+C: What is one piece of advice you would give for up and coming female entrepreneurs?

Worldgirls: When you're starting a company, you'll want to make sure you have a system in place to keep everything organized. Being organized will help you plan ahead of time, make deadlines, and give you easy access to information as simple as passwords, vendor contacts etc., how-to directions etc.
C+C: A big part of designing our bag collections is ensuring we can help women be a little more organized and enable them to #domoredaily. Give us an idea of your typical, every day schedule!
Worldgirls: Every day is a little different, but when we're not working our day jobs, we make our Instagram posts around 9:30 am. Then go through our Worldgirls to-do list at 10:00 am. We're currently working on reaching out to media outlets for press coverage, developing our next two dolls.
C+C: Plug your business! Where people can find you, any future events coming up?
Worldgirls:
Find us at www.teamworldgirls.com
IG: @teamworldgirls