Female Founder Feature: The Vision and Authenticity Behind Boutique Interior Design Firm "StruckSured Interiors"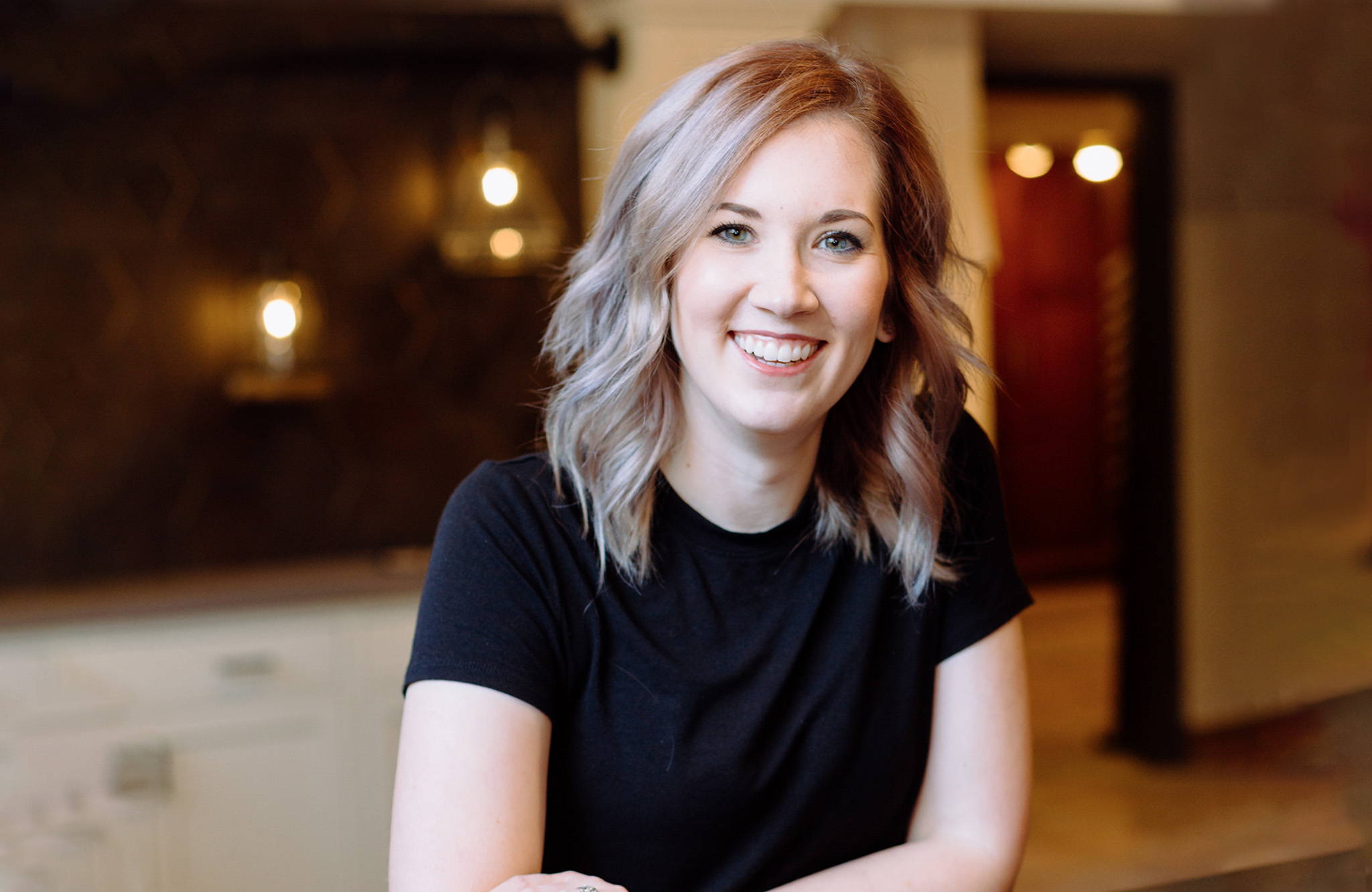 This week on our Female Founder series, we chat with Samantha Struck, the visionary behind the beautiful and thoughtful designs of StruckSured Interiors. Like designers in many other fields, she started with freelance and working for other small design firms, but decided to take a risk and build something for herself. Read more to hear her authentic and real approach to business, and how her view on community and balance has been the key to her success! Oh, and for all of you who are obsessed with home projects and all those renovation shows, her perfectly curated instagram feed is most definitely the place for you.

Canary + Co: What is your name and your business? Where are you located?
StruckSured Interiors: Samantha Struck, I am the owner of StruckSured Interiors which is boutique Interior Design Firm in Hood River OR.

C+C: How did you get started? What was that initial, "let's do this!" moment?
StruckSured Interiors: I have been a freelancer since 2012 and worked for several small interior design firms in the Portland area prior to moving to Hood River OR. After we moved I was pretty sure there would not a place in the market for mid to high end interior services in such a small town. Honestly, it was through word of mouth that people first contacted me and in 2015 I decided to formally set up and launch StruckSured as a business in our community.
C+C: What is your biggest accomplishment so far?
StruckSured Interiors: Passing the NCIDQ was by far the biggest achievement to date. Although it is more geared towards commercial and I tend to mainly do residential, it was always a professional goal. It took seven years of post-grad hours to apply and qualify to sit. I'm sort of a nerd and approach design from a very practical and user based stand point so this credential, I feel, reflects that thinking and perspective.
Aside from the certification, I am just so grateful to have a business that thrives in such a small community. If I were in Portland and emerging in that market, it would take significantly longer for me to capture the type of projects we were getting in our early stages. I never take that for granted and always feel so thankful for the opportunities that are here.
C+C: What is your biggest struggle/toughest time in career/small business/life? How did you pull yourself out of it?
StruckSured Interiors: Balance. I love to work and feel it is one of my gifts to the world. I can easily pour too much of myself into my business. As much as I would like to believe the mantra that "we can have it all", as a wife, mother, volunteer for my faith community, and a business owner, I can't. I will never be able to give 100% to all those parts of who I am. Each section of life that I pour into requires sacrifice from all the other pieces. Learning that is okay and that I can be a successful business owner without making it my entire life has been difficult but super healthy and rewarding.
My encouragement to anyone who owns a business is to have a good community of people to walk with you. Mine include my family, church family, friends, and counselors (yes, I have two….). Therapy was the best gift to myself in terms of finding balance, understanding my unrealistic expectations, and accepting life as it comes.
C+C: What are your future goals?

StruckSured Interiors: Prior to Covid-19, we were anticipating opening a design studio in Hood River in May. It has been a big goal to have our own space that the community can gather in and we can host clients in. To date we have been in office share situations and haven't had a place of our own. With the current closures and shut downs, I was forced to let the space go since it would require a huge increase in my overhead during a very uncertain time. It felt very grievous since I had longed for a space for so long and it took such a long time to find one. But, our landlord actually worked with us and we are still going to occupy the space and open up when we are all able to resume work! Hooray!
C+C: Who inspires you the most? And who would be your ultimate mentor (dead or alive!)?
StruckSured Interiors: I really love Amber Interiors. I feel like every designer says that. But I really appreciate her style and the way she mixes and matches different pieces so well. I also know she is going through a very difficult health journey with MS and I appreciate how vulnerable and transparent she is with her audience. All in all such an amazing woman, business owner, and designer.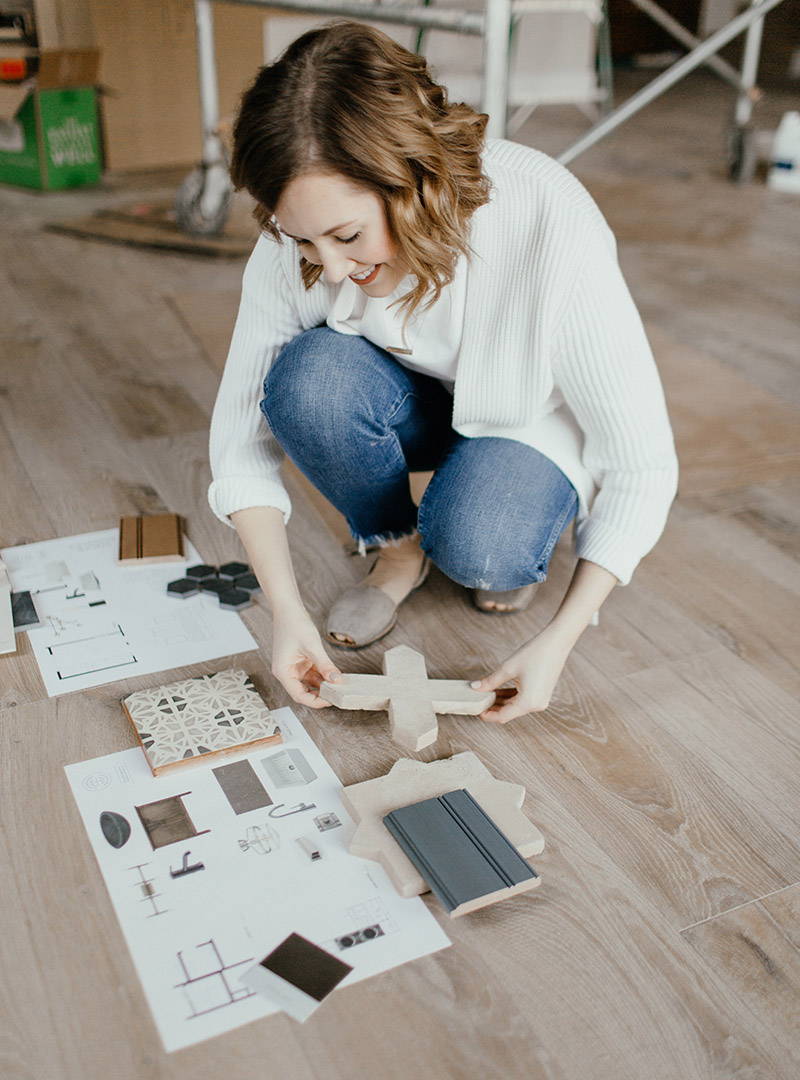 C+C: What is a fun fact about yourself?

StruckSured Interiors: Hmmm. I can move each eye independently. We call that my pageant talent around our house. From a design perspective, I am super shy about bold colors. I can't tell if I have a fear of commitment or just find neutrals to be that much more restful. Either way, I really have to push myself when challenged to bring in bright colors.
C+C: What is one piece of advice you would give for up and coming female entrepreneurs?

StruckSured Interiors: Find your tribe. Find the ladies around you that will scream support over the noise (sometimes from yourself) as you wade the waters of business ownership and all the complexities it brings. There are those of us who firmly believe in community over competition. Look for us. I receive more joy from sharing what has and had not worked than I ever could from holding my cards tightly. There will be times where you question yourself, where others will question you, or will outright tell you what you are capable of. Surround yourself with people who will speak truth to you when you are unsure of what the truth even is.
Also, get a lawyer. A really good business lawyer and have them help you with contracts and documentation. You never go into business thinking you will encounter legal battles. But when/if you do, you'll be prepared.
C+C: A big part of designing our bag collections is ensuring we can help women be a little more organized and enable them to #domoredaily. Give us an idea of your typical, every day schedule!
StruckSured Interiors:
Due COVID-19 and being home bound, I am working from home while navigating the world of preschool with my 4 yo. The day is arranged in the following:
7-9: Wake up, get breakfast for the family, get around/ready for work, set up my son's preschool for the day.
9-1: My work block which is typically broken into:
9-10: Emails and social media
10-12:30: Client work – moodbards, drafting, space planning, etc.
12:30-1: Write to-do list for tomorrow and go over task list for the week to see if I am on track.
I typically swap my husband out a 1 and am on mom duty for the rest of the day. So, I am currently limited to roughly 20 hours of work per week plus some extra at night and on the weekends. I am so thankful for work during this time but is has been hard to keep up!
C+C: Plug your business! Where people can find you, any future events coming up?
StruckSured Interiors:
You can always check out what's going on via our:
We'd love to have you follow along! We are currently curating guidebooks for DIYers who want some help navigating the remodel journey without hiring a designer for the whole process. I am stoked to be launching those later summer/early fall of this year!