Female Founder Feature: How Jamie Koll Took Life's Trials and Turned Them Into the Amazing Platform - Girls Who Eat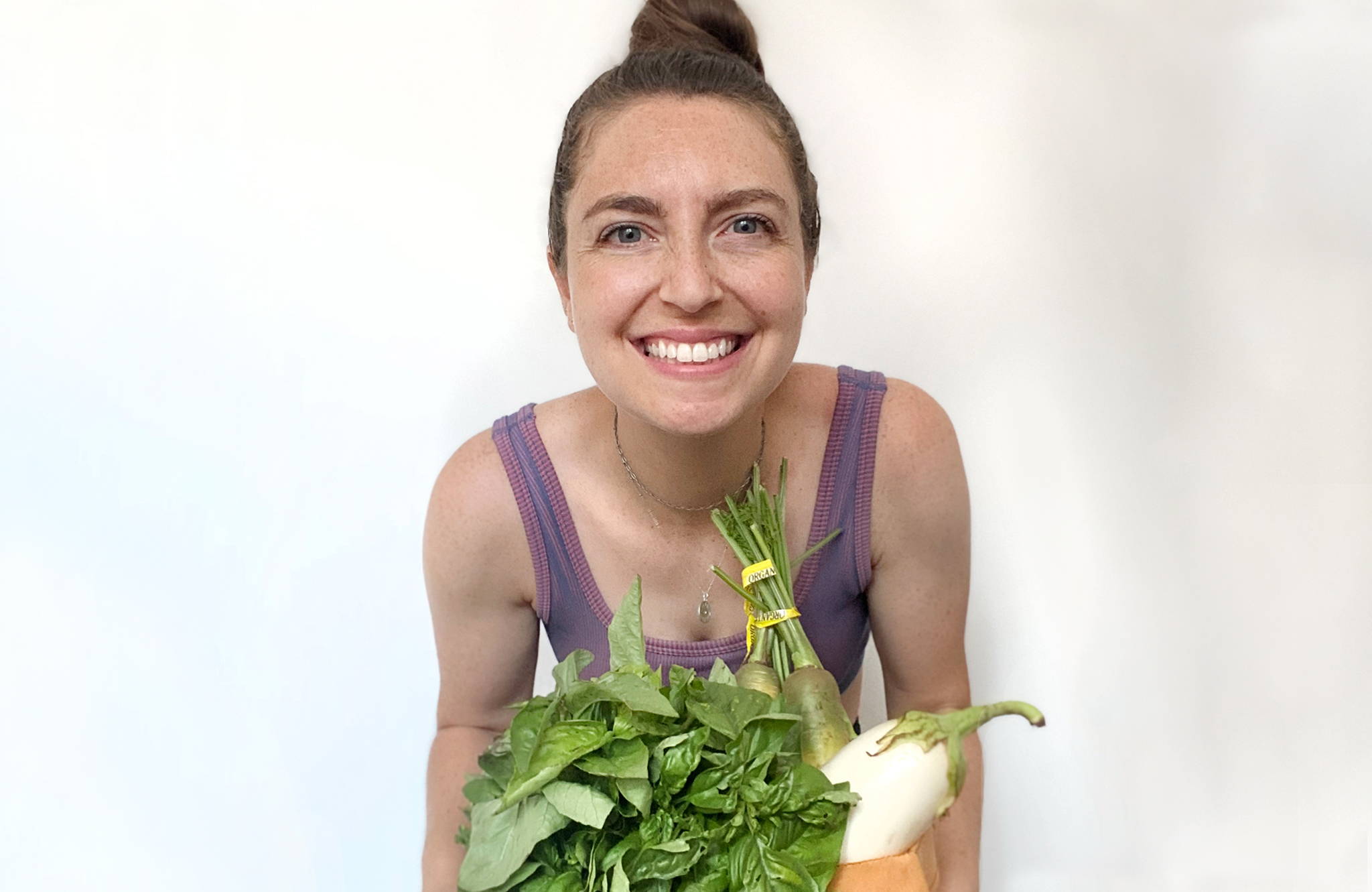 This week in our Female Founder series, we have a chat with Jamie Koll, the inspiring and passionate founder of Girls Who Eat. Jamie's story is one of strength and resilience, and shows us how sometimes the greatest things come from life's biggest challenges. It was through personal trials with health, that Jamie was inspired to start a business that not only helped women find healthy foods, but helped them find foods that were produced by female founded brands. A true embodiment of women supporting women, all stemming from her authentic life experience.
Keep reading about this incredible entrepreneur to learn the full story of how she got started and what she has learned since then!
Canary + Co: What is your name and your business? Where are you located?
Girls Who Eat: My name is Jamie and my business is GIRLS WHO EAT. I am a certified health coach who creates and shares easy and healthy recipes and discovers and promotes female founded food brands to help make meal prep simpler and snacking healthier! I'm currently based in NYC, but am moving back home to Boston next month.
Canary + Co: How did you get started? What was that initial, "let's do this!" moment?
Girls Who Eat: I started the @girlswhoeat instagram account in college to showcase what I was eating out and it eventually became so popular that I was able to eat out for free at restaurants across the country. In 2018, I was diagnosed with a rare disease called Gaucher Disease that affected my bones and organs. I knew my body was under a tremendous amount of stress and that I really needed to start focusing about what I was putting in and on my body. I started reading labels, being more mindful with the produce and protein I bought, and started cooking a lot more. I enrolled in the Institute for Integrative Nutrition and became a certified health coach in 2019. During my time in coaching school, I became very interested in the CPG (consumer packaged goods) space and wanted to start my own food product. I networked with a number of amazing female founders to learn about starting a food company and realized that instead of starting my own business, I wanted to help share their stories and promote their amazing products on my platform. I now focus on female food brands and creating clean, healthy, and easy recipes that can be prepped and made in under an hour.
C+C: What is your biggest accomplishment so far?
Girls Who Eat: My biggest accomplishment has been letting my passion drive my business and pivoting from a focus on restaurants to a focus on healthy and clean eating. For a long time, I was creating content that didn't feel authentic to how I was actually eating and living my life. With this change, I am constantly inspired, being creative, and doing what really lights me up!
C+C: What is your biggest struggle/toughest time in career/small business/life? How did you pull yourself out of it?
Girls Who Eat: I think the biggest struggle I have faced is getting into a comparison trap and really beating myself up over it. I am super passionate about what I do and spend 12+ hours a day working on it, but to me it doesn't feel like work. I've come to realize that I need to create content that aligns with me and my goals and that the number of followers doesn't matter as much as how engaged your audience is. Even if there are just a few people who love what I am doing as much as me, then it was worth all the effort and we need to stop comparing ourselves to others and thinking "what could I be doing better or I am not good enough.
C+C: What are your future goals?
Girls Who Eat: I would love to host a large summit for female founders (my background is in event planning) and find a way for female founders to meet and learn from each other. I would love to help people kickstart their clean eating journey – my motto is even a small change can have a big impact so helping people realize that a change can be as big as trying a new fruit this week. I also want to be able to meet and work with brands who align with my mission and continue to build relationships with amazing female entrepreneurs!
C+C: Who inspires you the most? And who would be your ultimate mentor (dead or alive!)?
Girls Who Eat: My grandmother inspires me the most as she went from having nothing with three kids to being a successful entrepreneur and starting her own business that is still run by my family! She showed me how to hustle, have an immense amount of drive, and be the career-oriented woman I am today. An ultimate mentor would be Lady Gaga. She has been wildly successful and thrived while having a chronic illness. She also is multi-faceted and has pivoted in her career allowing her to constantly evolve and grow.
C+C: What is a fun fact about yourself?
Girls Who Eat: I was born in Canada and have traveled to over 30+ countries. I spent my first semester of college abroad in Greece so the travel bug hit me early!
C+C: What is one piece of advice you would give for up and coming female entrepreneurs?

Girls Who Eat: Listen to your gut – this is my advice in anything that I do because it's always right. Also, hard work will pay off. Success does not come overnight so keep going after your dreams and hustling and it will all be worth it in the end!
C+C: A big part of designing our bag collections is ensuring we can help women be a little more organized and enable them to #domoredaily. Give us an idea of your typical, every day schedule!
Girls Who Eat: For me, no day is really the same! I start every morning with a long walk with my dog and then sit down and work on my to-do list. I typically organize it by the different types of work I do (recipes, brand partnerships, etc) and the priority tasks. I then make a large breakfast since it's the most important meal of the day and a latte with nut milk. After I eat, I start with some computer work, like answering emails, writing up blog posts, and organizing content/photos. Some days are devoted to recipe development and other days are devoted to content creation, content organization, design work, and working on brand partnerships! It really changes every day, which is what keeps it fun and exciting!
C+C: What is 1 productivity tip or remote work tip you have used in quarantine that helps?

Girls Who Eat: Star any emails that you need to go back and respond to! Also keep a written (or digital) to-do list – crossing things off is one of the best feelings ever.
Check out Jamie's business at:
Instagram: @girlswhoeat
Facebook: @girlswhoeat
Website: www.wearegirlswhoeat.com