Female Founder Feature: How the Healing Powers of Essential Oils Led One Woman to Create Fleur 333, a Holistic Approach to Beauty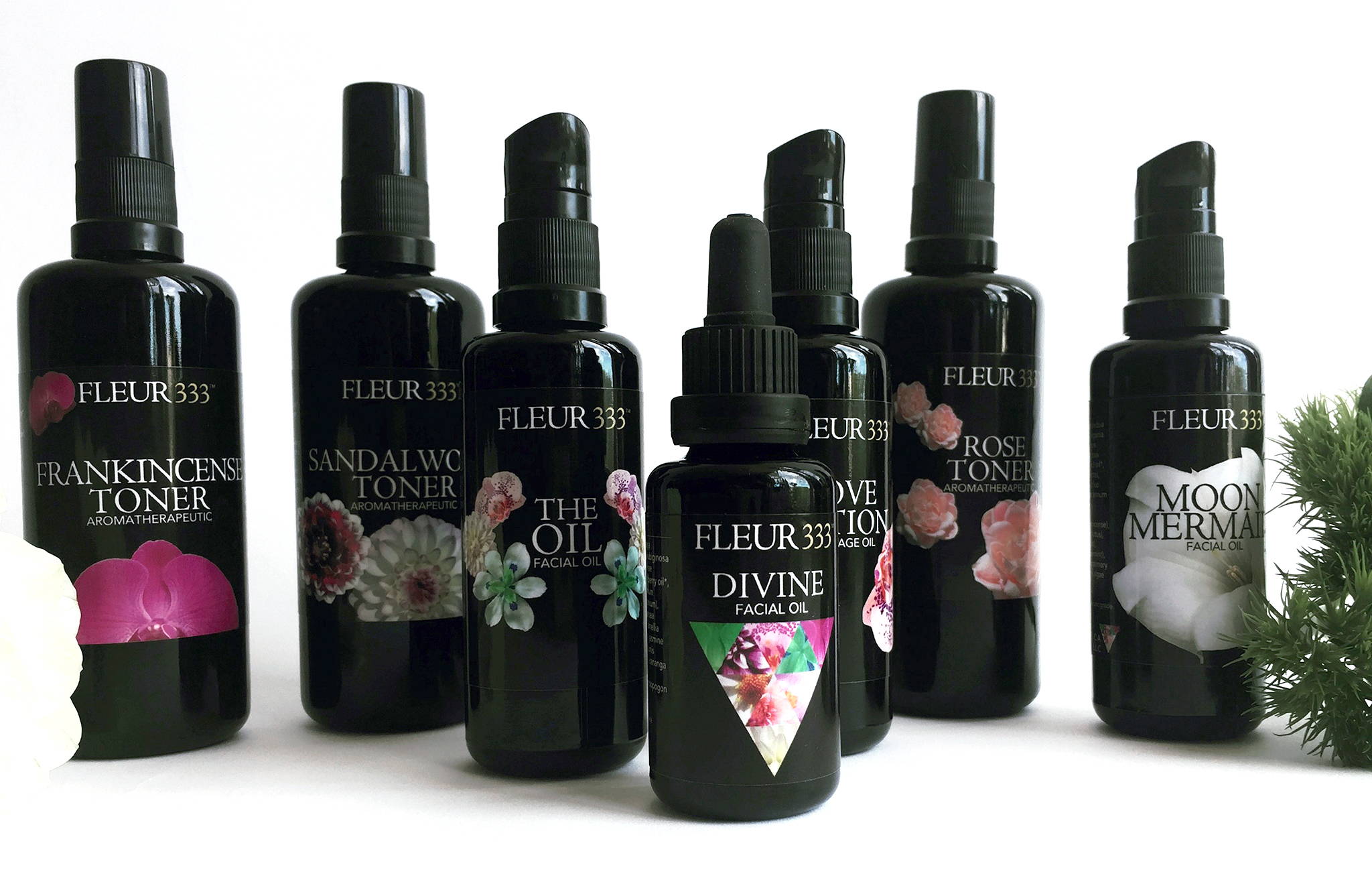 This week on our Female Founder Feature we chat with founder behind the magical line of high vibration essential oils, Fleur 333. Having insight into the genuine impact essential oils had on her own life, the founder of Fleur 333 decided she must share her knowledge and excitement with the world. With product names such as "VaVa Voom Serum" and "Moon Potion," Fleur 333's line of essential oils is anything but ordinary. These magical combinations of oils are truly meant to raise your vibration so that you can look and feel your absolute best. Want to learn more? Read our conversation below and make sure to check out their entire line at fleur333.com.

Canary + Co: What is your name and your business? Where are you located?
Fleur333: The name of my business is Fleur 333 ~ High Vibe Beauty, a magical line of high vibration beauty potions to awaken your divine nature. Each and every bottle is handmade right here in Los Angeles!

C+C: How did you get started? What was that initial, "let's do this!" moment?
Fleur333: For me it was a gradual arrival and I don't recall a clear "let's do this" moment. Things unfolded slowly and organically. About 10 years ago I began my wellness journey. At home I began swapping out all of my products for green, nontoxic cleaning products. I began making my own cleaning products using essential oils! One of the first essential oils I used was mexican lime and I immediately felt a shift in my mood. I was lighter and brighter! This began a lifelong journey of learning about plants and their healing benefits. I began using oils on my skin and creating my own. The results were amazing and I have never used anything other than oils on my skin since. I felt better and my skin looked better. It was healthy and had a beautiful natural glow. I experienced the healing power of essential oils and had to share this with others. During this time I also became interested in energy healing and got my yoga certification and I now practice both healing touch and reiki. All of this led to the birth of high vibe beauty ~ a holistic approach to skincare that raises your vibration so you look and most importantly feel your best!
C+C: What is your biggest accomplishment so far?
Fleur333: I see my biggest accomplishment as having the courage to begin. To take my dream and believe in myself enough to do something with it. This has not been an easy path. I have to face myself everyday. Conquer my fears and face my shadow side that tells me I am not good enough. Luckily, I have had an amazing life coach, Michiko Rolek. We all need support. This is the power behind the Female Founder Collective! So to circle back I see the biggest accomplishment as the growth and all of the lessons I have learned and continue to learn on this journey.
C+C: What is your biggest struggle/toughest time in career/small business/life? How did you pull yourself out of it?
Fleur333: I am a homeschooling Momma to two little ones (ages 6 and 3) and a children's yoga instructor. Working on my business often takes a backseat to motherhood and I feel that my energy is often scattered in many directions. Staying focused and motivated to put in the work post bedtime when my kiddos are sleeping is a challenge. Like right now as I write this at 11pm. Carving out time to take care of myself so I can show up as my best self is a daily challenge! My daily meditation practice really helps me to stay centered amidst a lot of moving parts. And when I do lose my balance I am much better at finding it again relatively quickly.
C+C: What are your future goals?
Fleur333: I am working on building brand awareness and a solid customer base. As far as retail I would love to be in Anthropologie. I have always loved that store. Just putting it out there!
C+C: Who inspires you the most? And who would be your ultimate mentor (dead or alive!)?
Fleur333: My children inspire me. They inspire me to be better in every way, every single day. As I mentioned above I am lucky to have a life coach / mentor that I work with, Michiko Rolek. She inspires me and has helped me to grow so much. I am forever grateful for her. On a daily basis moms inspire me! I meet so many moms juggling so many different things and it amazes me. There are so many women doing amazing things (like you ladies) and that inspires me! Really, I am inspired by many things daily. Big and small and I think that is important. To find at least one thing that inspires you each day.
C+C: What is a fun fact about yourself?
Fleur333: I LOVE singing in the car when I am driving! There is almost never a time when I am not singing if I am in the car..
C+C: What is one piece of advice you would give for up and coming female entrepreneurs?

Fleur333: Be bold! Michiko once said to me, "There is magic in being bold" and that has never left me. This is something I am working on myself. And to learn how to truly LOVE YOURSELF and put that into practice. This is always the most important thing and it is a never ending journey.
C+C: A big part of designing our bag collections is ensuring we can help women be a little more organized and enable them to #domoredaily. Give us an idea of your typical, every day schedule!
Fleur333: Ah, so our schedule has a lot of moving parts and each day is different because of our homeschool schedule. My typical day always begins at home with my two kiddos. Getting us all ready and out the door on the days that they have activities. I do a lot of driving and running around so I always have yoga clothes, snacks, books, toners, oils … all sorts of things packed in my bag at all times because we are on the go so much and I like to be prepared for anything.Some days you will find me teaching yoga, other times at home hand-pouring each and every oil and most often adventuring with Isabelle and Gabe. I love your thoughtful bag designs and can use all of the help being more organized!
C+C: Plug your business! Where people can find you, any future events coming up?
Fleur333: You can find us on our website fleur333.com and locally (LA) at all of the Erewhon Market locations. Follow us on instagram @fleur333skin for updates!