Make 2020 a Year for Exploration and Self-Care: 5 Female-Led Retreats That Should be on Your Radar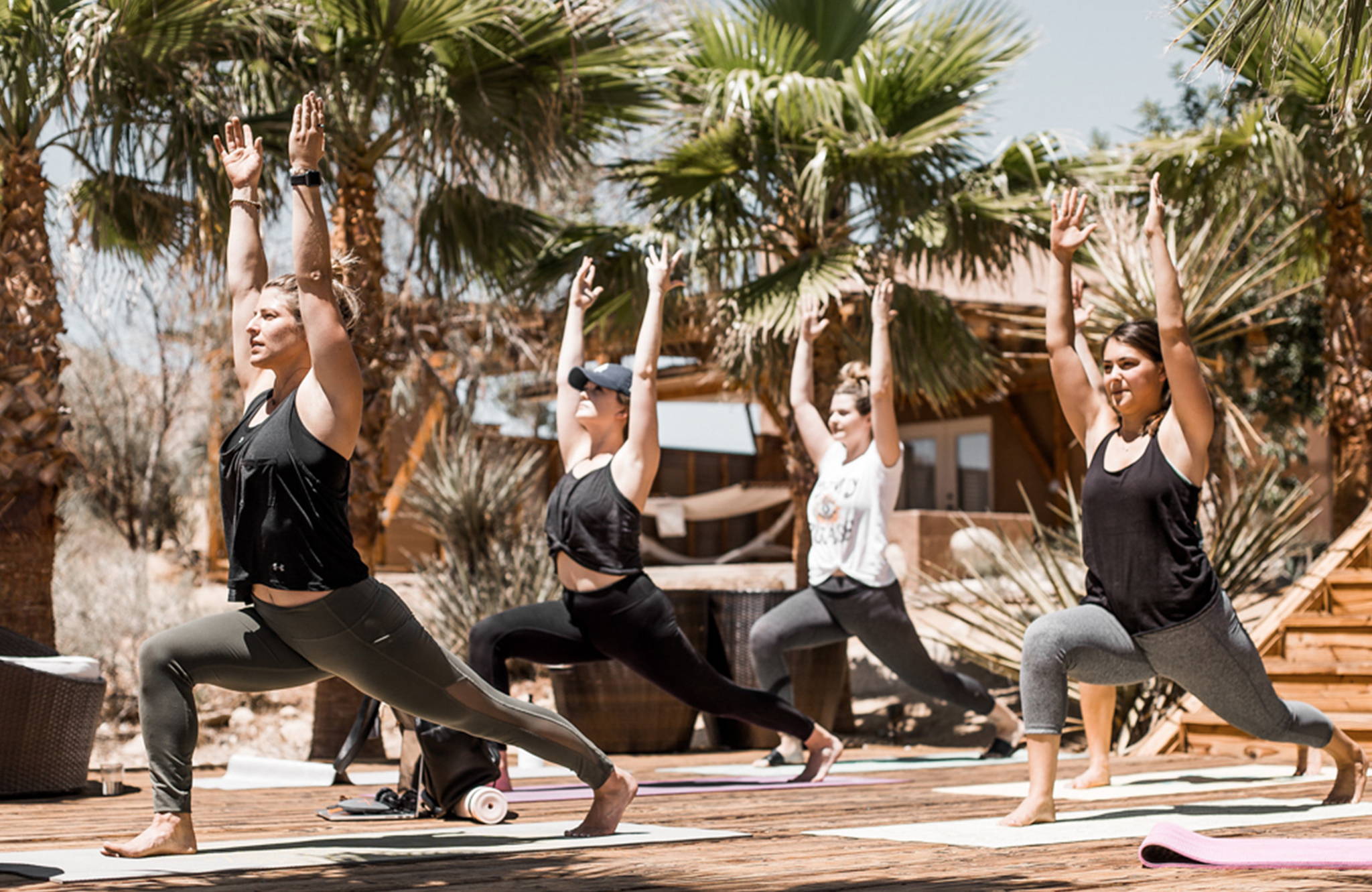 New Year, New You. At least that's how we're conditioned to think about the start of a new year. With the approach of a new year, we are always hopeful to start with a clean slate and an open-mind; ready for the new year ahead. It has become a time for self-reflection and goal setting. But the reality is, more often than not, this feels downright daunting. Or, too often we get ahead of ourselves, and a month into the new year, we've forgotten all of our motivation and are back to our same old routines. Let's be honest, we're all guilty of this song-and-dance.
Well, in an attempt to keep us all on track, we want to put a few women-led tours and retreats on your radar. Hopefully these will inspire you enough to take a leap, book the trip you've been wanting to take, and stay focused in your year of self-care and exploration. Let's do this 2020!
Balanced Rock is a great resource for various retreats, and Yoga teaching training, but we happen to think their "Women of Color Wilderness Retreat" is something extra special. It's purpose is to take an incredible community of inspired women on the backpacking trip of a lifetime. It is intended to explore identity, community, and transcend both internal and external limitations. If this sounds like this might be something of interest to you, make sure you check it out! The next one is July/August of 2020 and we're told they fill up fast!
Almost everyone has heard of outdoor retailer giant, REI. But very few people know about their tours, retreats and adventures. We love their commitment to closing gaps in gear design and bringing women together outdoors. They build adventures for Women who want to experience the world, and not just see it. From backpacking Yosemite to exploring the Greek Islands, they have all sorts of trips and tours on their site, so make sure to check it out.
Fit & Fly is on a mission. Their retreats introduce women to new locations that they might not otherwise visit on their own. They truly believe in providing a well-rounded approach to retreats, blending together fitness, wellness, culture, adventure, nutrition, and pampering. Ultimately they're all about empowering Women to travel and pursue adventure, and we could not be more on board with a mission like that! Their next retreat is April 2020 and will be held at a 12-bedroom private villa located in the countryside of Tuscany, Italy. Um, yes please, sign us up!
Damsely connects creative and professional women through travel. They offer a wide variety of trip types, from adventures to workshops to self-discovery. They also cover a lot of ground (geographically speaking) so if you're looking for a specific type of adventure or workshop in a specific location, chances are they have it! Make sure to check them out for a full list of their upcoming events.
The name says it all. Wild Women Expeditions is all about exploration and inclusion. If you're feeling intimidated about taking a trip solo, or not having enough "experience" traveling, Wild Women Expeditions creates experiences that encourage you to let go and get wild! They value freedom of expression and want to give you the space to maybe see yourself in a new light, outside of your regular responsibilities and everyday roles. Make sure to check them out, they have an adventure set up for Egypt this spring that sounds truly magical.