Our Favorite Travel Friendly Toiletries on Amazon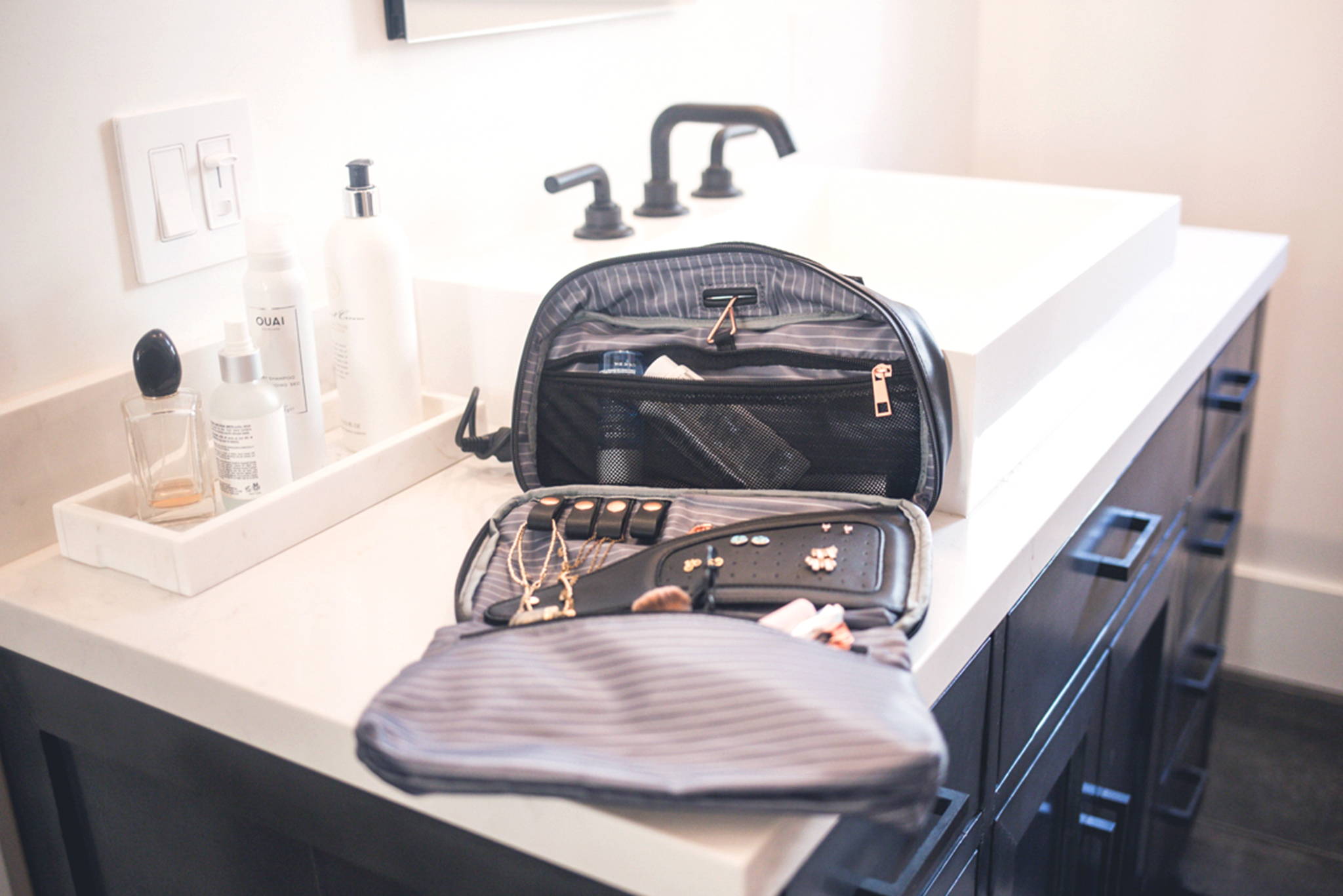 We don't know about you, but traveling can seriously throw us off of our routine, leaving us feeling disheveled, and exhausted (and looking like it). Normal skin care- who has the space or time for that?! Sleep and wellness- first thing out the window on those hectic trips.When you're off sipping Pina Coladas in Saint Lucia, touring the Louvre in Paris, or better yet, visiting loved ones for the holidays, there simply isn't space to be feeling anything less than your best self. But we know this can be tough when you run over to target at the last minute to pick up a few generic travel items to keep you afloat. Or when you go online and simply don't know what to purchase.
So we decided it's time to stop compromising, and find some travel friendly products that will make you feel right at home. And what better place to shop than Amazon, where even the most last minute packer can get stuff delivered to their door.

1) CosRx Pimple Master Patch- Does anyone else break out after being on a plane and sleeping on someone else's sheets? This discovery is a MAJOR GAME CHANGER. Sleep with one of these on and your blemish is gone the next day. Magic!

2) Natrol Fast Dissolving Melatonin- An all-natural sleep enhancer? If you're fighting jet lag, or just trying to stay well rested throughout those amazing (yet tiring) vacations, this is a must. Get the best sleep ever!

3) 10 Miracle Leave in Conditioner- 2 oz Travel Size bottle- Hotel Shampoo and Conditioner...you never know what you're gonna get. This leave in conditioner will help keep your hair smooth and perfect even after using a cheap shampoo that leaves your hair dry!

4) LAPCOS Face Masks from Korea- We all know all great beauty products come from Korea. After a long day of traveling and exploring, throw on a face mask to cleanse and remove the toxins!
5) Kitsch Phone Cord Hair Ties- Have you tried these yet? Not only will they last longer than your average elastic hair tie, but they also look super cute AND won't break your hair and leave dents. No more hair headaches (literally).
6) Nature's Bounty Hair Skin and Nails Gummies- We know, vitamins (eye roll). But for some reason, when you travel with minimal items, you seem to be able to take what you have more regularly! And these vitamins work wonders, you will see a difference!
7) Cocokind Organic Chia Facial Oil- We swear by this! Face oils are the new face lotions. And this one is made of all organic ingredients, and comes in a travel friendly size!
8) Poo-Pourri Before-You-Go Toilet Spray- Sensitive topic. But you will thank us later! There's a reason it has over 15k stellar reviews.
9) Herbivore Rose Hibiscus Hydrating Face Mist- The easiest way to freshen up your face without becoming oily, wet, or itchy. New Yorkers can tell you what the subways can make your face feel like, and how something like this is a must-have.
10) Bliss Deodorant Wipes- Cruelty free, aluminum free, plant based. And with the Bliss signature lemon and sage scent?? After a full day of airplanes and airports, a few quick swipes and you're fresh again!
So start shopping and prepare for those end-of year trips we all love! Bon Voyage!