Skip the Roses and Box of Chocolates This Year: Five Creative Valentine's Day Gifts For the Ones You Love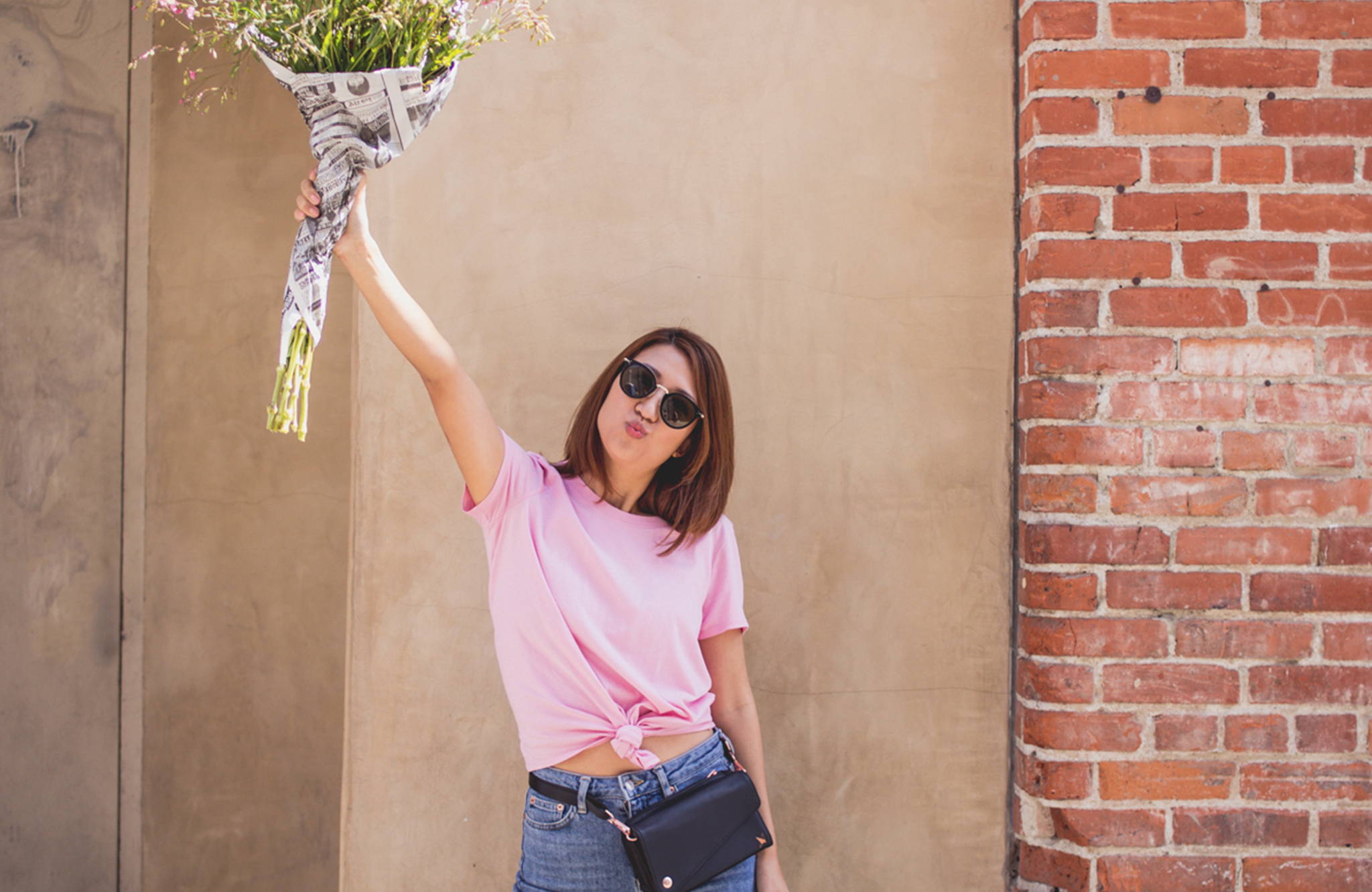 Okay, love it or hate it, it's here. The time of year that seems to bring out some pretty polarizing opinions on the way in which we express our love: Valentine's Day. Whether you're gifting for your long-time love, your best girl friends, or a little self-love for yourself, we've got a few creative gifts that might make this year a little less Valentine's Day cheesy. But, if we're being honest, every day is a good day to tell the people you love how much they mean to you. So whether this gift guide inspires you for this Valentines Day, or a random tuesday, hopefully at the very least, it gives you some inspo for gifts that say 'I love you'.

Netflix and Chill: Okay, this might seem like a pretty unimaginative approach to Valentine's Day, but hear us out. There is a way to spruce this average activity up a bit. Whether it's a night in with the girls or your love, try adding in some special touches to let them know you were thinking of them. Have their favorite bottle(s) of wine chilled, face masks ready, their favorite snacks/take out, you name it. Try to personalize it let them know it's all about them tonight! The best part? This is a pretty budget friendly alternative to a fancy dinner out.

A Fun and Educational Cooking Class: It doesn't matter if you consider yourself the world's best chef, everyone can benefit from learning something new! On the flip side, if you consider yourself/your partner/friends the worst cooks ever, this is an even more valuable present! The best part? It's all about having fun AND you get to enjoy the fruits of your labor at the end of a class. Not sure where or how to find a cooking class, check out cozy meal. They are a great resource to finding a class in your area!

Words of Affirmation: This might seem obvious to some, but words are one of the most meaningful gifts you can give. The best part? It costs absolutely nothing. Take a few minutes to sit down and put pen to paper. In a world where everything is digital and impersonal, the act of writing out exactly what someone means to you can make someone feel more special than anything money can buy.

The Gift that Keeps on Giving: Want to give someone something that reminds them how special they are, not just for one day, but an extended period of time? Well, a subscription box might just be the answer. There are SO many of these out there, so take your pick. It's the perfect option for just about anyone: Friend, Husband, Mom, you name it. Just a little something to keep them feeling loved, month after month. Not sure where to start? Check out a few of these to get started: birchbox, dollar shave club, vinebox.

Something She'll Actually Use:Canary + Co: It's happened to everyone, you open the bag/box/card and it's all you can do to not blurt out "why?", but instead you smile and act appreciative. No more gifts that will sit in your closet, or get lost under the bed. Let's put an end to the random gift giving shall we? At Canary + Co, we design all of our bags thoughtfully, with endless hidden features which will surely make the ones you love feel genuinely thought of. Make sure to check out all of our amazing products here.

We couldn't end this gift guide without giving a little gift ourselves. Make sure to use the code 'BEMINE15' this Valentine's Day for 15% off all of our bags*! Let the ones you love know you were thinking of them.
And hey, if it's a little gift for yourself, we're not judging, you deserve it!

*Exclusions apply: Offer valid for one purchase only. Fundamental Set (Value of $395.00) not included.