The Top Ten Female-Led Podcasts You Should be Listening to Right Now!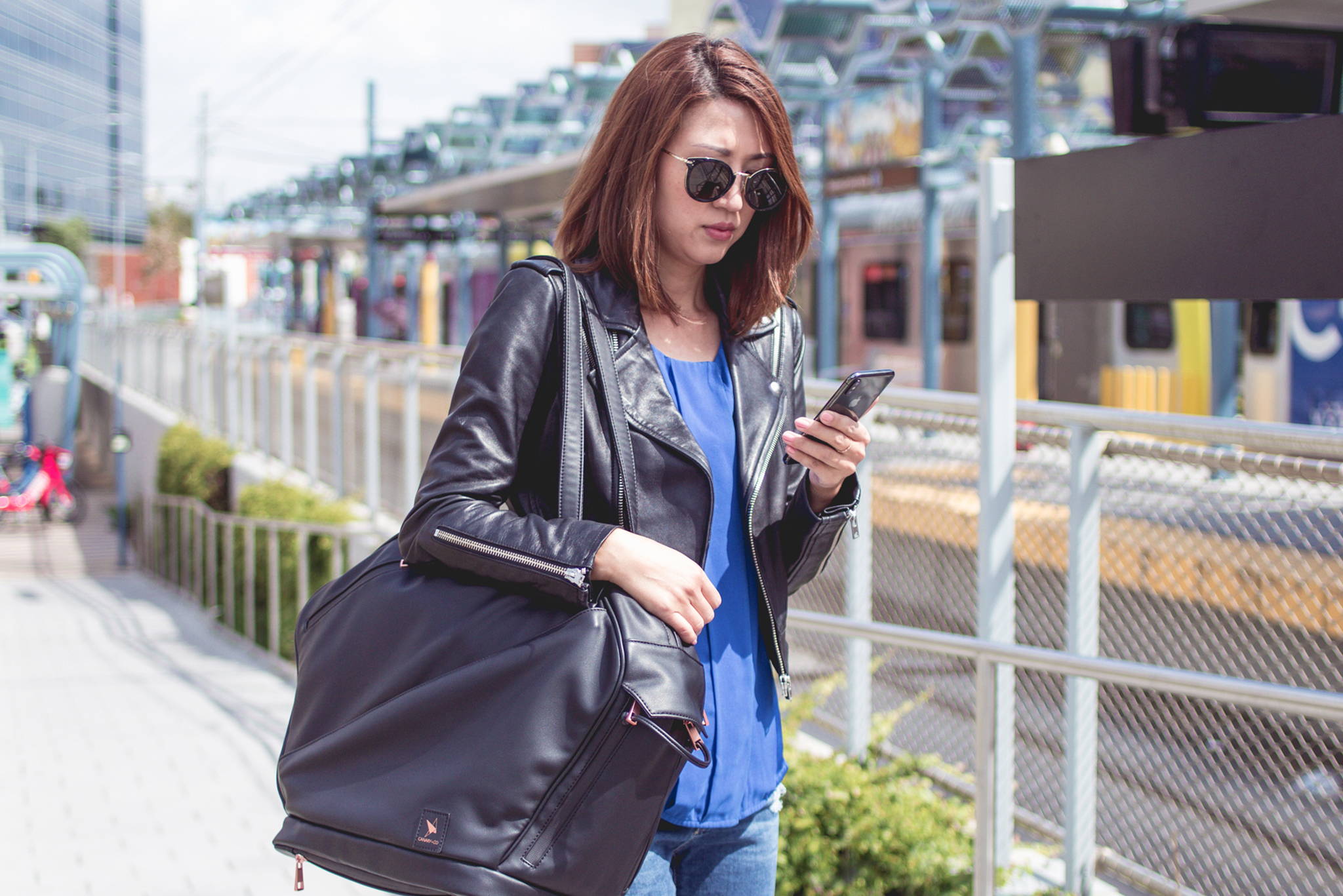 Spoiler Alert : Podcasts are all the rage right now. Oh, you already knew that? Yea, we thought so. On the off-chance you've been living under a rock for the past few years, podcasts have become the new radio, a staple of conversation, and a weekly (sometimes bi-weekly) ritual. Chances are, you find yourself listening to at least one podcast a week. If that's not the case, allow us to make your intro into the podcast world a bit easier by sharing our top ten female-hosted podcasts:
1) SOS with Sonja Rasula: This is a glimpse into the mind of the woman who started the pop-up retail experience, Unique Markets. Listen in as she answers some of the most pressing questions from small business owners and entrepreneurs.
2) Girlboss Radio with Sophia Amoroso: Chances are you've heard of Nasty Gal. Or maybe even the "Girlboss" series on Netflix, OR maybe you've even read "Girlboss"? Well Sophia Amoroso is up to it again, and she doesn't disappoint. With her latest venture, Girlboss Radio podcast, she features honest conversations with other trailblazing women on what it takes to start and run a successful business.
3) Boss Files with Poppy Harlow: In this Podcast, CNN's Poppy Harlow explores the journeys of business and global leaders. She shares In-depth interviews with leadership advice from entrepreneurs, CEOs and innovators about what it takes to rise to the top.
4) Second Life: Have you ever wanted to chase a dream, but thought you were already too far down another path? Well, this podcast is for you. Listen as Who What Wear's founder, Hillary Kerr, chronicles the career changes that can come at any age/stage of life.
5) From Scratch with Jessica Harris: Brought to you by NPR, this is a weekly podcast hosted by Jessica Harris that is all about the entrepreneurial life. Guests speak openly about their sources of inspiration, setbacks, helpful allies, and breakthrough moments.
6) Work Party with Jaclyn Johnson: Chances are you've heard of Create & Cultivate. If not, we highly suggest you familiarize yourself with this company. They are an online community and conference for women looking to create and cultivate the career of their dreams. This podcast is hosted by Create & Cultivate CEO, Jaclyn Johnson, where she breaks down the business of being a modern working women and tackles topics from negotiation, honing your pitch and creating that killer tagline.
7) Super Women with Rebecca Minkoff: Rebecca Minkoff is a global fashion brand that was founded by no other than, well, Rebecca Minkoff. On this podcast each week, Rebecca talks to women from all walks of life, from CEOs to artists, and shows us what life is like without the pretty filters in order to help you navigate what it means to be vulnerable, how loss can make you stronger, and other ways to make your inner superwoman shine.
8) Side Hustlers with Carla Marie: Each week, host Carla Marie sits down with people who follow their passion while working their regular job. You'll be inspired by their drive to do what they love and it may even motivate you to start your own side hustle.
9) The Goop Podcast: This bi-weekly podcast hosted by Gwenyth Paltrow and The Goop's Elise Loehnen, features intimate chats with leading thinkers, culture changers, and industry disruptors—from doctors to creatives, CEOs to spiritual healers—about shifting old paradigms and starting new conversations.
10) Raising the Bar with Alli and Michael: In this podcast Founders of Drybar, Alli Webb and Michael Landau, speak to budding and successful business owners whose ideas they love. This is truly a show for entrepreneurs, and for anyone who wants to know about business, or how to have a life while having a business.
Happy Listening!