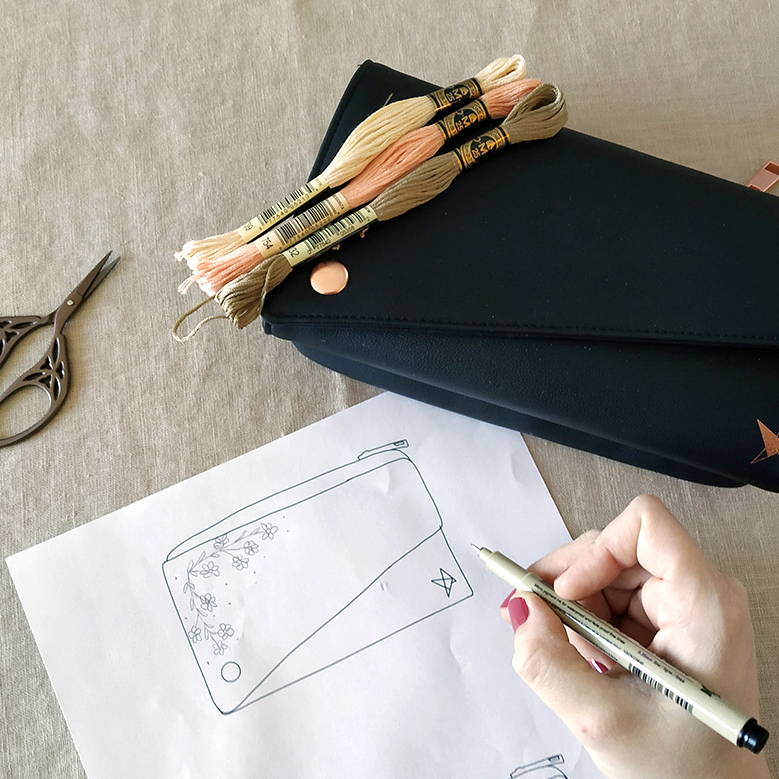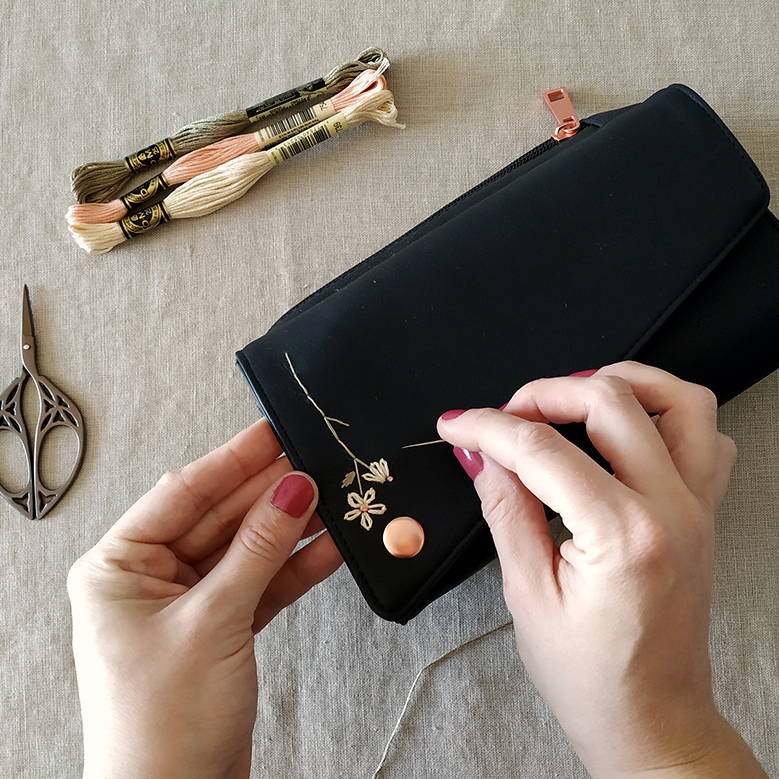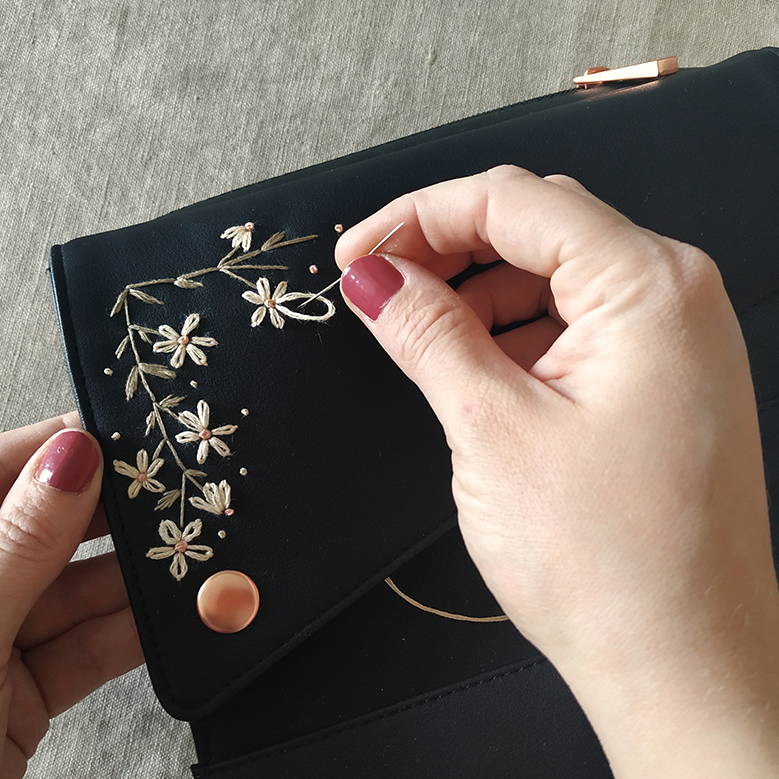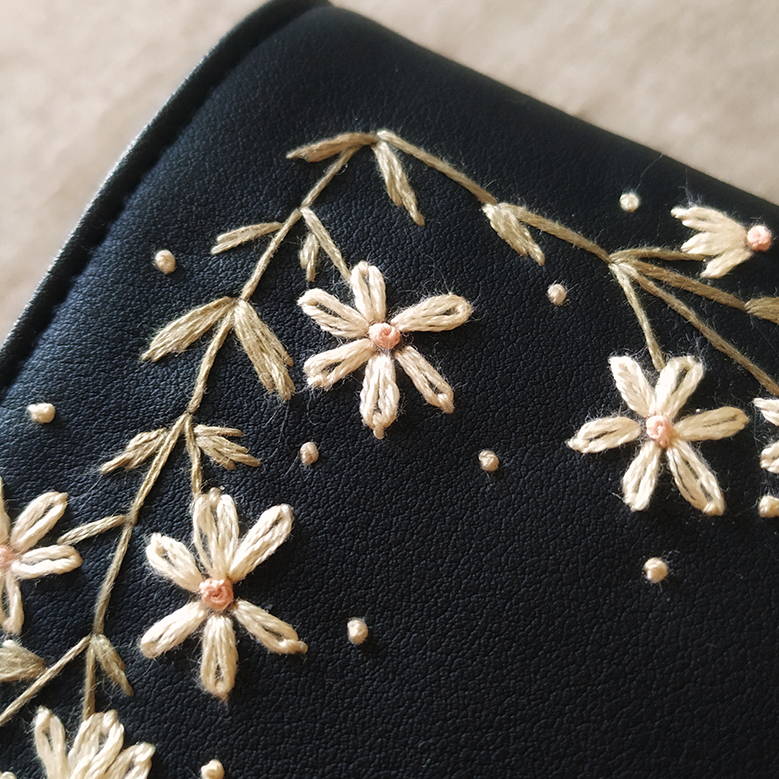 Name, and company name:
Cristina Alcantara, I'm the embroidered behind Hoops & Expectations

Type of art you create and medium used:
Embroidery, fiber arts

What inspires you and your designs?
Everything that surrounds me can be a good source of inspiration. Lately I have been obsessed with repeated patterns and color blocking. I look for them everywhere. Clothes, walls or tile floors. Of course, nature is one of my main sources of inspiration. Flowers and landscapes have a major influence in what I do.

To date, what was one of your favorite projects you worked on and why?
My favorite project to date is my new collection of DIY embroidery kits. It has been a major project and I have designed and made everything! From the inside and outside look of the box to the embroidery design itself.The overall aesthetic was very important to me. There are different designs, but you can tell how they are all part of the same collection. My favorite part was choosing the thread colors!
Can you describe your process?
If I am going to embroider on something rather than a piece of fabric, let's say the VIPouch, I will usually begin by sketching a design. I will make several drawings with different embroidery options. Once I am happy with the design I will choose the thread colors (my favorite part) and then I will decide the stitches and number of threads that I will use.
How long does it take you to create a custom piece?

It depends a lot on the design and how elaborated is the embroidery. My longest custom piece was a 12" embroidery hoop. The design was one of my "girls in jewels" pattern collection. This design in particular, shows the neck and sweater of a girl. I made the sweater using a "Turkish rug stitch" or "pom pom" stitch. This stitch is beautiful, it adds so much texture to the design, but it also takes a lot of time and the hoop was huge. It took me more than 30 hours to complete it.
We know you started in Houston, but now live in NY. Has living in different cities influenced your work?

I have lived in many different countries, and cities: Spain, Norway, Chile, India and United States. Now I am based in New York and what can I say that haven't been said before about this city? I literally find inspiration on every corner!

Who is your artist/style icon?
Lately I've been in love with @celesteclark. She's more than an Instagram influencer. She's a great artist and I love her style and aesthetic.
And a personal fun question: What are you listening to/reading/watching these days?
After so many hours embroidering every single day, music is not enough. I love reading but with my hands busy with the needle it wasn't possible so I discovered audiobooks and they are just perfect! I recently finished "The silence patience". I also love podcast and never miss the Daily from the New York Times (not very funny but super interesting :)